Chimney Flashing Job - Bethesda, Maryland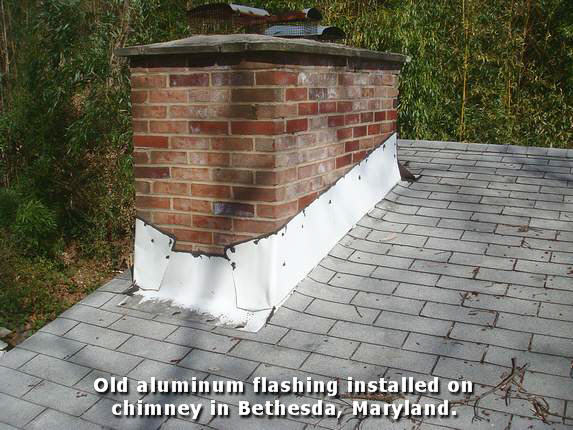 Chimney Flashing Replacement in Bethesda, Maryland. Here you can see a poor attempt at replacing chimney flashing by a previous contractor. It's not only very ugly, but it is not completely water tight, either.
Once we dug into the job, we found that the flashing had been leaking for years, so a lot of expensive plywood work needed to be done. What was that old oil change commercial on TV years ago? -- "You can pay me now or you can pay me later?" That's the way it is with leaking flashing. Preventative roof inspections would have negated most of the big damage . . .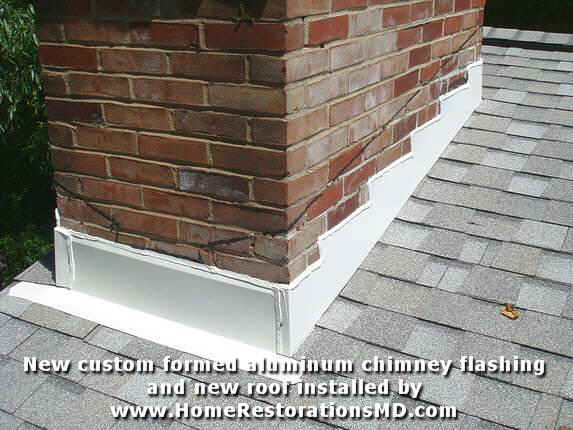 New Custom Aluminum Chimney Counter Flashing installed professionally by Home Restorations of MD, and sealed. Looks a little better, doesn't it? . . . and, it's guaranteed water-tight and leak free. The shingles are Certainteed Landmark 30 Year Architectural nailed on a 3:12 pitch; underlayment Certainteed Winter Guard.

Chimney Flashing Job - Ocean City, Maryland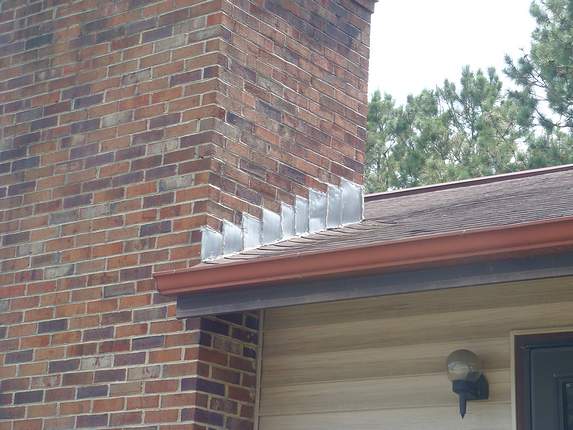 Chimney Flashing Replacement was an integral part of this roof repair job in Ocean City, Maryland. Here's an opportunity to see what happens "underneath" the shingles when there is a slow water leak. Since not too many Maryland Roofers actually take before, during, and after pictures, this may be your first opportunity to see exactly what occurs beneath the surface of the roof.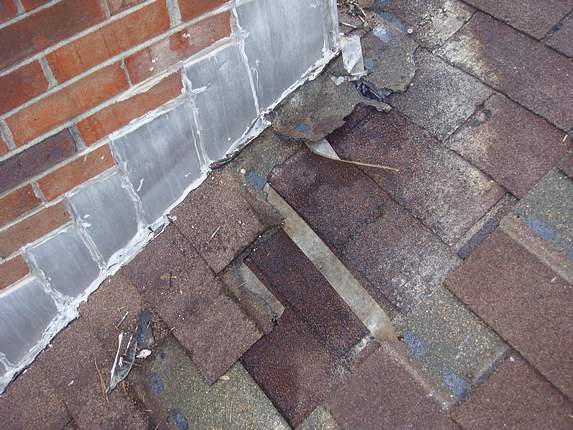 Home Restorations of Md getting to the root of the damage caused by the small but persistant roof leak. Note the two layers of shingles and the mold that has formed from years of constant moisture between the shingles. You may think that it's OK because the mold is on the exterior of the home -- but this mold actually produces spores that get into the attic, and if you have any moisture up there, then you get even more mold growth.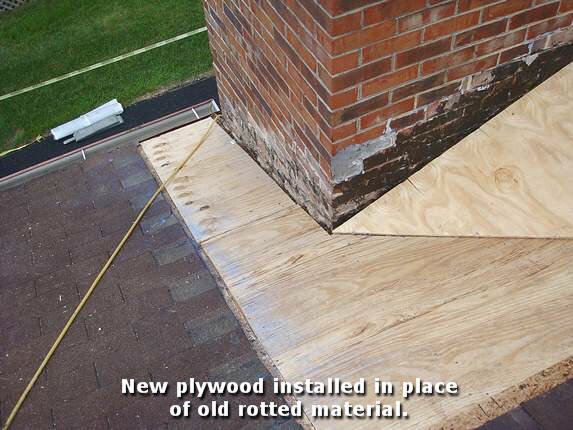 New plywood subroofing installed in place of old, rotten material. We have cleaned up the surfaces and now we're ready for the Certainteed WinterGuard "Ice and Water Shield".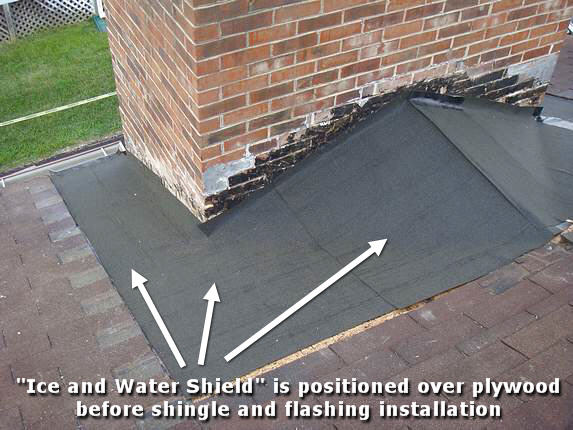 Ice and Water Shield Installed permanently -- adhering to the new 1/2" CDX plywood subroofing. This is almost enough to waterproof problem penetrations even without the flashing and roofing shingles.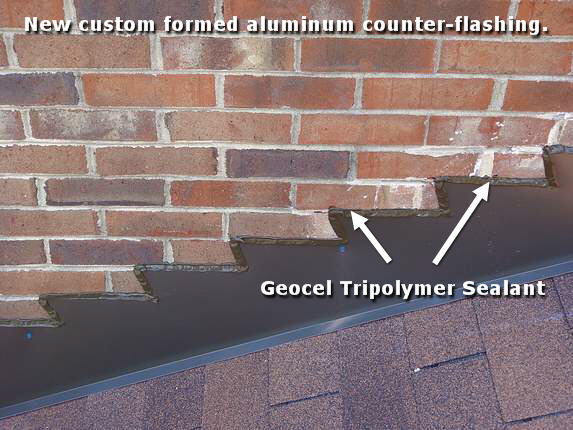 Custom Formed Aluminum Counter Flashing installed over integrated step flashing, sealed with Geocel Tripolymer Sealant. Certainteed XT25 Oakwood Shingles can be seen in the foreground. This chimney flashing job is "tight" and ready for some bad weather.