We Want Your Feedback!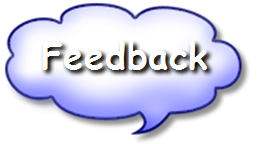 . . . And finally, I don't consider us "done" until I get your feedback. I want to know that we've completed your job exactly as you have expected.
When I send you the final "pictures link" by email, I'll ask you how we did. Please let me know; it really helps us to serve you better. Thanks in advance.
Here's what the customer from this "sample estimate" case study wrote. All of the pictures, estimates, etc. were from their project in New Carrollton, Maryland. Yes, I did leave out some figures and some other things I considered to be "privacy issues"; but everything portrayed here is exactly what really happened.
"I recently had my roof replaced by Home Restorations (Bill Thomas) in August 2009 and found the whole process to be as painless as it can possibly be. I'm a person who is very detail orientated and Bill had an answer or positive suggestion on each question asked.
"The crew was great, the work was done in a very timely manner, and the workmanship was outstanding. I had a special request to have some gutters called "rainhandler" put up on the high side of my house. These gutters have an open design that doesn't allow leaves to jam them up. Bill installed them and they look great / work well.
"Bill later told me the gutters were difficult to line up and took a while to finish, but no extra charge for the extra labor. I recommended Bill to a friend of mine and he too had his roof replaced. A class act all the way around. Thanks Bill."

Larry and Kim Volz
New Carrollton, Md.
Thanks, Larry and Kim, it was great doing your work. We truly appreciate your business. And I really thank you for the nice words, too.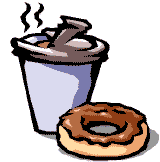 Now, Larry and Kim were the type of folks who said they would leave out some donuts, coffee, and orange juice before the job. And they did. They were fantastic and didn't last long!
Of course, I'm not trying to influence anybody here . . . NO WAY!



PS. Thanks for taking a look!
Yes, I would like a Maryland Roof Estimate.