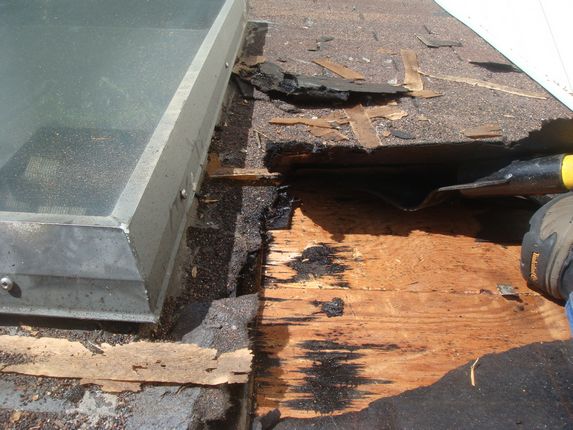 First, we remove the old flush mount skylight which is "tarred" to the surface of the plywood. This method (actually recommended at one time by the manufacturer) of waterproofing left a lot to be desired; in fact, it was destined to leak . . .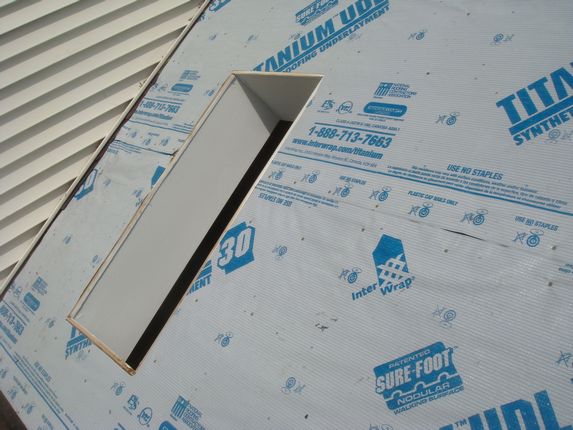 After removing the old shingles and tarpaper, cleaning up the opening . . . and replacing some damaged plywood, we're ready for the new skylight. Note the Titanium UDL Synthetic Underlayment, which outperforms old fashioned "tarpaper" by a mile.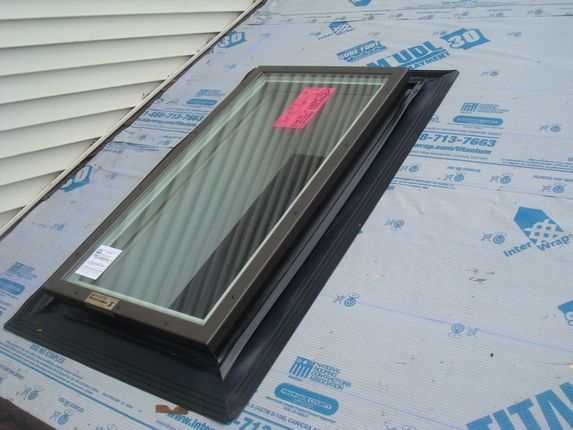 The new skylight is secured using special clips (hidden under the EPDM flashing) screwed securely to the deck.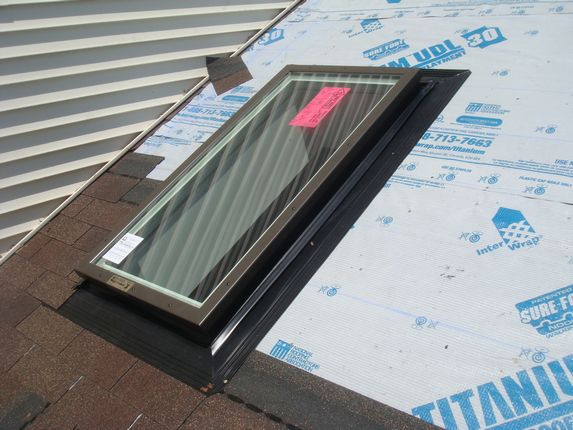 Certainteed XT25 shingles are being installed according to the manufacturer's specifications . . . making the new, more energy efficient skylight perfectly watertight.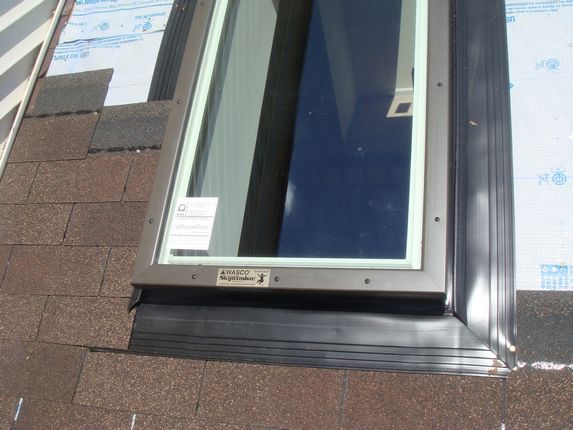 The new flashing system is a big improvement over the old "tar and pray" method, and much easier too. In our opinion, it's the best way to replace an existing skylight without having to make expensive alterations to the drywall and framing inside the home.
Additionally, the interior framing surface is made of high strength vinyl for energy efficiency, condensation control, and looks great! This unit has the "low e glass" and argon gas insulation for optimum energy efficiency and ultraviolet light protection.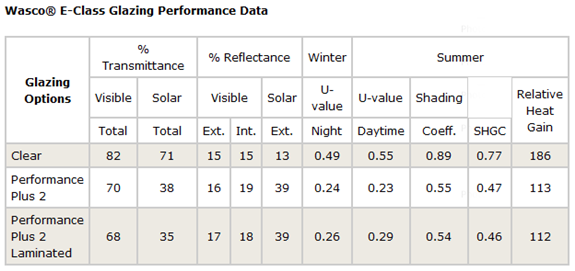 Home Restorations will install this self-flashing "flat mount" WASCO Skylight in place of your existing old skylight unit:


"Turn Key" Installation: In almost every case the interior framing and drywall doesn't have to be altered or modified, eliminating messy and expensive skylight replacements.

Great solution to broken glass seals on old skylights: It's actually less expensive for us to replace the whole skylight (instead of just the glass) and guarantees a perfect water-tight seal. Flashing IS included.
I'll be happy to personally inspect your leaky skylight to see if it qualifies for a low-cost skylight repair; OR you can get an estimate on a New Skylight. Simply fill out the form below, or call 301-472-4119 and leave me a message.