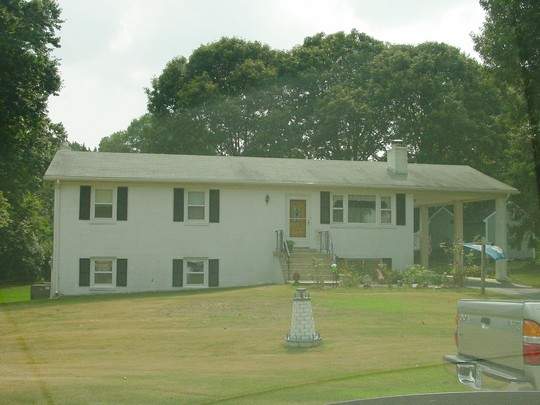 New roofing job Mechanicsville, Maryland: The owners decided to replace this double layer tear off with traditional 3-tab black shingles. We're expecting a small amount of plywood deck damage; otherwise a pretty standard tear off and reroof.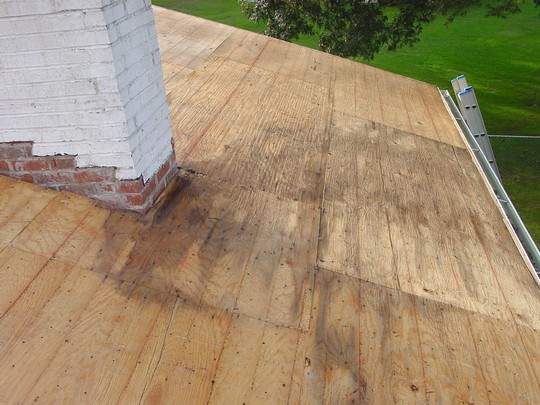 Aha! Here's some plywood damage around the chimney from a leaking chimney flashing. Looks like 3 or 4 pieces of 1/2" CDX plywood.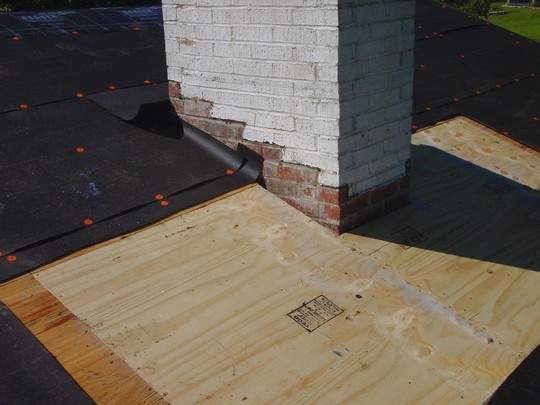 The old plywood has been carefully cut away, and the new plywood is nailed in place and ready for the synthetic underlayment.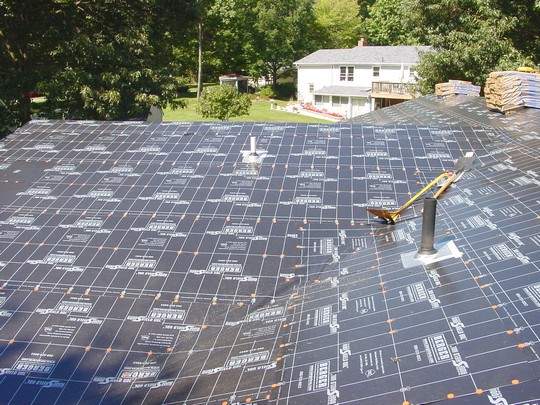 Berger UDL synthetic underlayment now covers the entire roof deck, ready for the chalk lines that will be used to align the new shingles.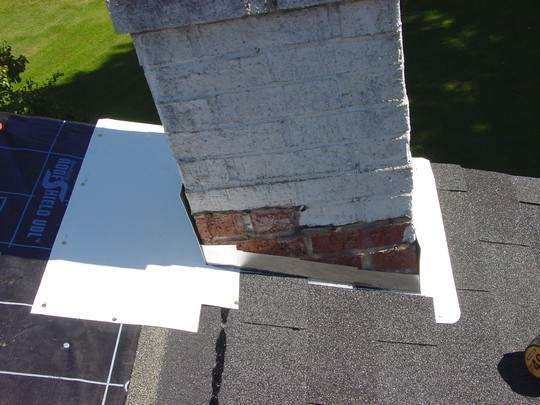 New XT25 shingles weaved into the step flashing that prevents leaks around the brick chimney.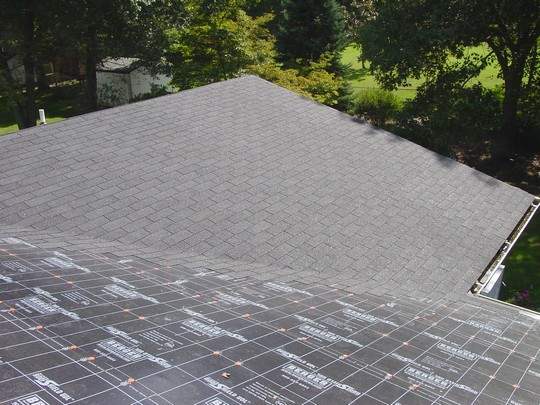 Half of the California Valley is done, now for the other side. The XT25s look pretty good . . .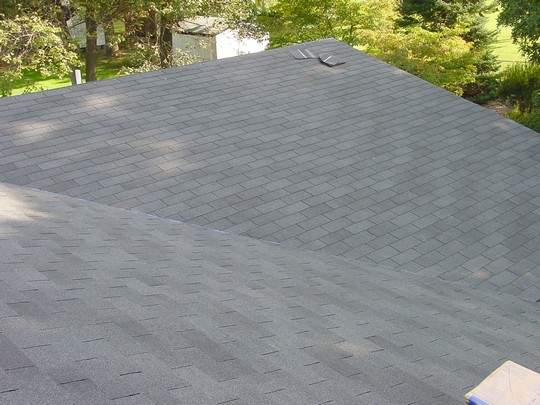 . . . and there we go, the second half of the valley is in place, chalked and cut, and ready for bad weather.