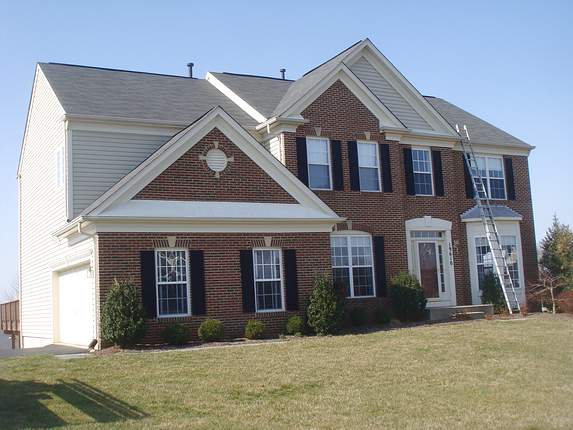 Gaithersburg Maryland Roof Repair: This home had major shingle "blow offs". Situated high atop a hill and battered by westerly winds coming across the mountains, the Certainteed 25 year shingles were no match . . .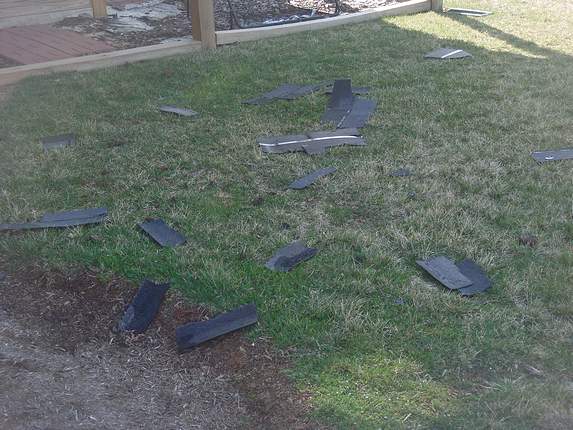 A healthy part of the roof ended up in the front yard.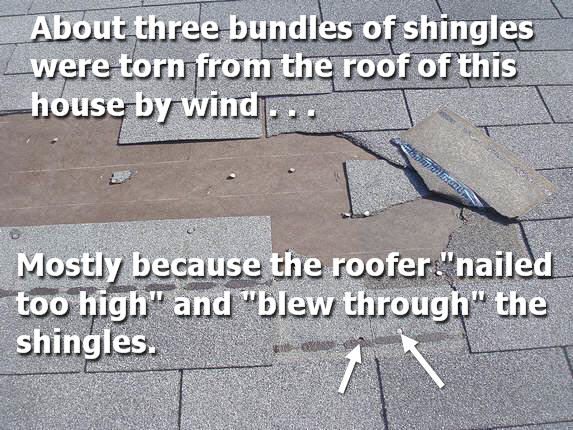 It didn't help matters that the builder's roofer was inexperienced in using an air nailer. The air pressure of the gun was set too high -- blowing nails right through the shingles -- plus it seems they rushed through the job and didn't place the nails in the right spots. We see this all the time.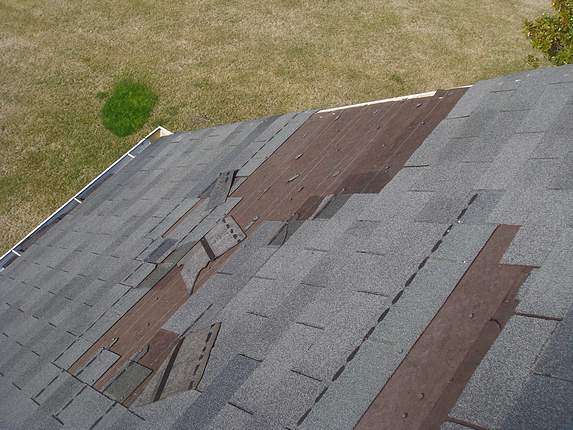 This is what the roof looked like when we arrived.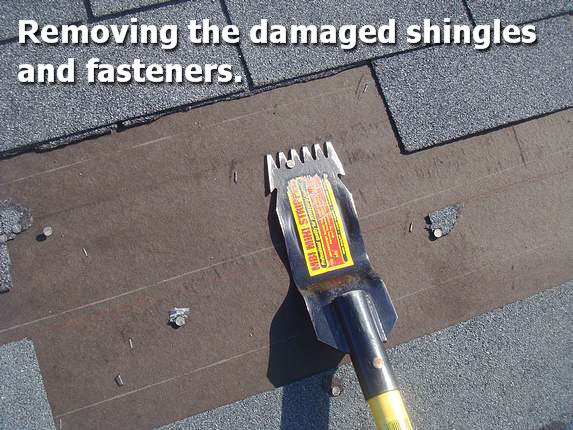 As you can see, the nails were of little use here . . .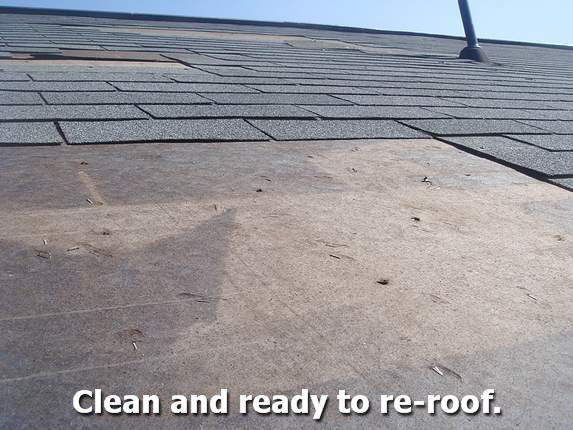 Now that the deck has been cleaned and de-nailed we can start replacing the Certainteed XT25 Shingles. Color: Moire Black.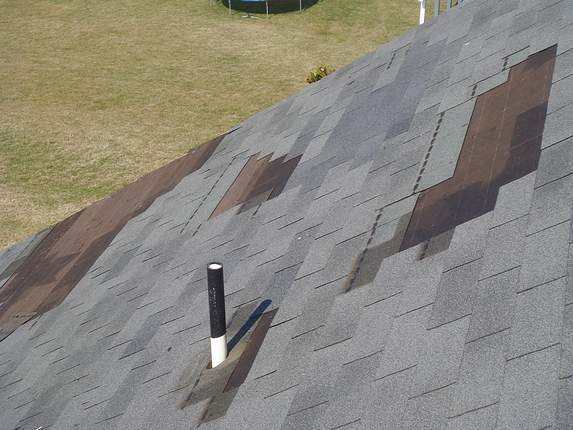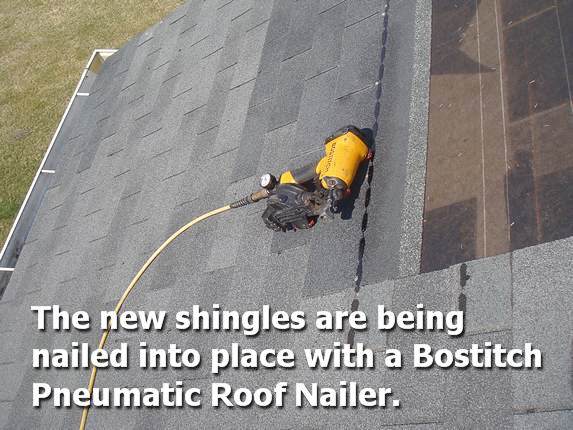 We're nailing the new shingles with a Bostitch Pneumatic Roof Nailer. Note the gauge on the side. We actually regulate the pressure right at the gun to set the proper nail depth. I have NEVER seen another roofer do this!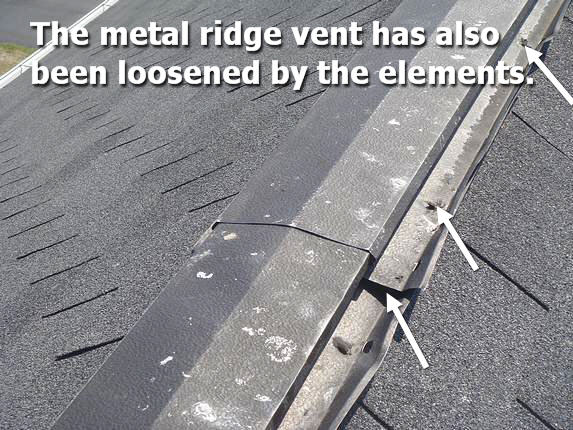 Metal Ridge Vents are a big source of interior roof leaks -- especially when they haven't been installed properly. I've marked water entry points above.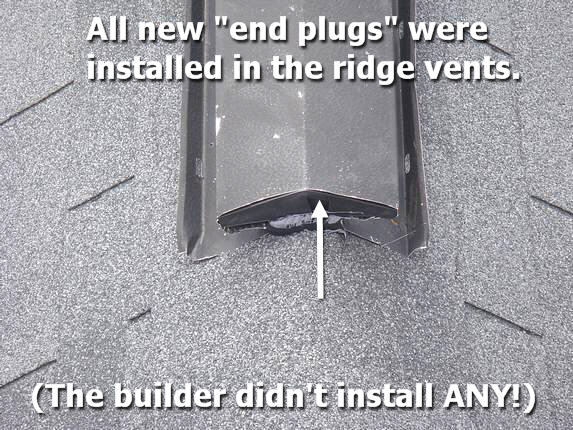 The builder in this subdivision did NOT install any of the required rubber end plugs. That meant 8 leaks on this house alone and about 280 for the entire subdivision. I guess they were too cheap to spend the extra $10 per house . . .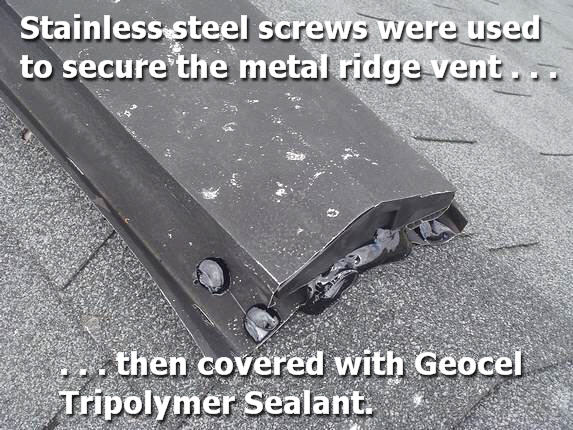 We screw down the ridge vents and then seal all appropriate areas with the "good stuff" -- Geocel Tripolymer Sealant. It works about 100 times better than the stuff you get at Home Depot and will last the life of the roof.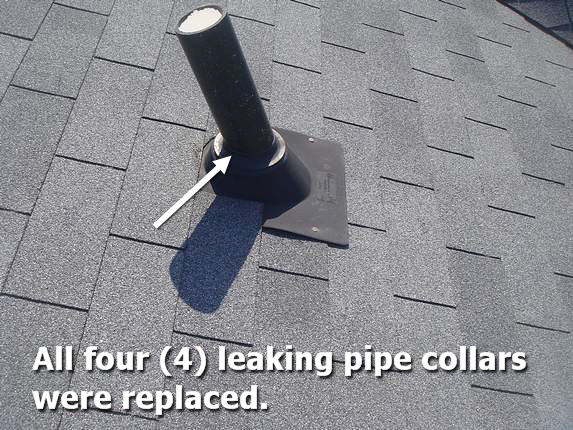 After about 7 years plastic pipe collars start to leak. We're replacing all four on this home.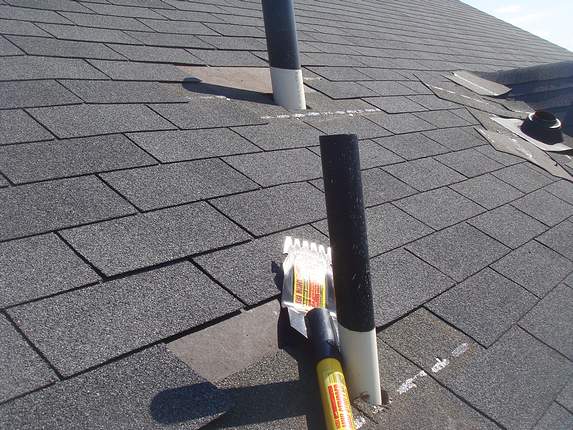 Aluminum based pipe collars are the only way to go. We always upgrade and then seal with Geocel Tripolymer Sealant to guard against wind driven rain. There are no callbacks using this technique . . . EVER!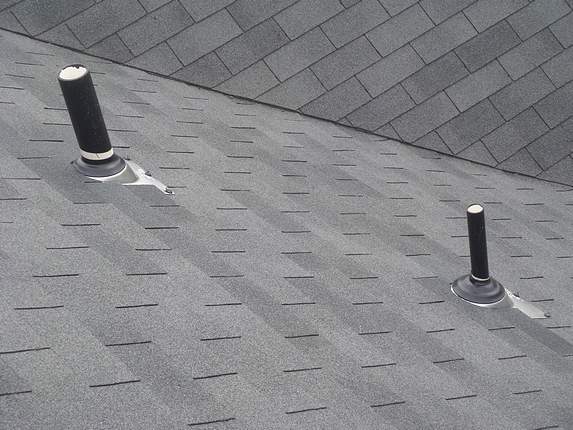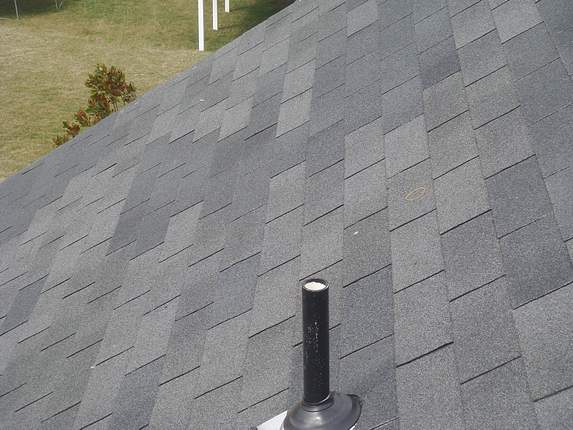 As you can see, the new Moire Black 25 year shingles match the older ones pretty well. They're never perfect, but since they're the same brand and color -- it's as good as it gets!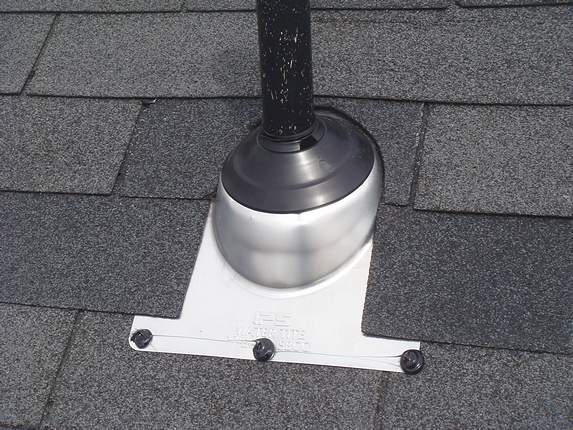 Now that's how to install a pipe collar!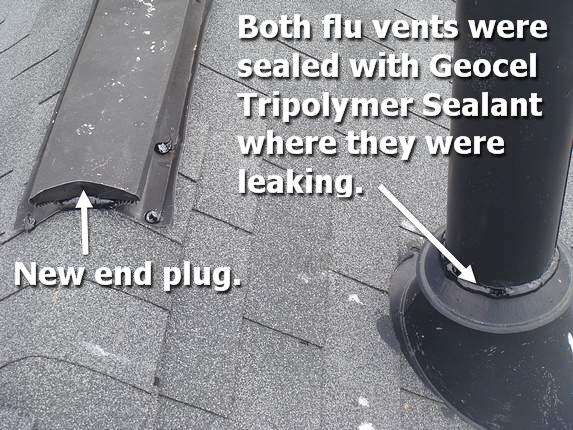 A common leak on every home is where the "umbrella" flashing meets the flu pipe on gas heat exhausts. The builder never properly seals them and when water runs down the pipe, it usually ends up in the basement (or wherever the heating unit is located).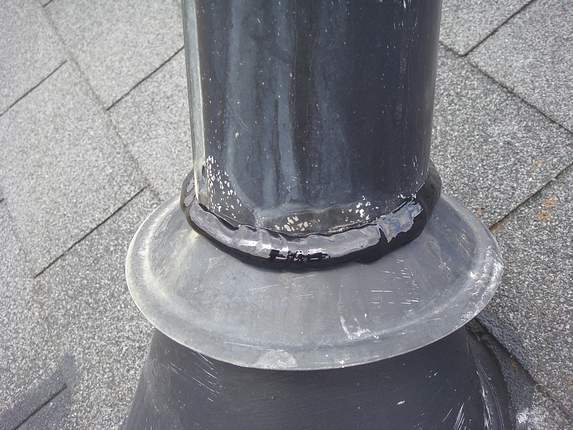 Geocel -- the best!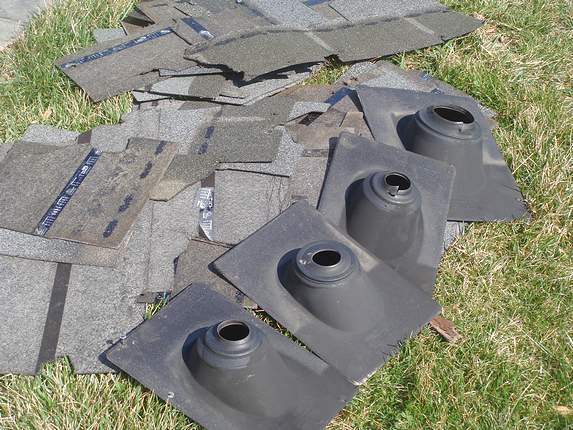 Here's some of the old stuff before it gets hauled away. Good riddance, and off to the next repair . . .