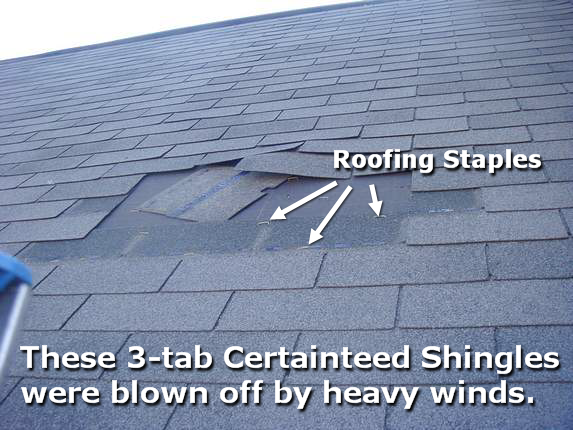 Md Roof Repair, Laytonsville / Gaithersburg: Many shingles were blown off and missing in this neighborhood (Hoover Farm).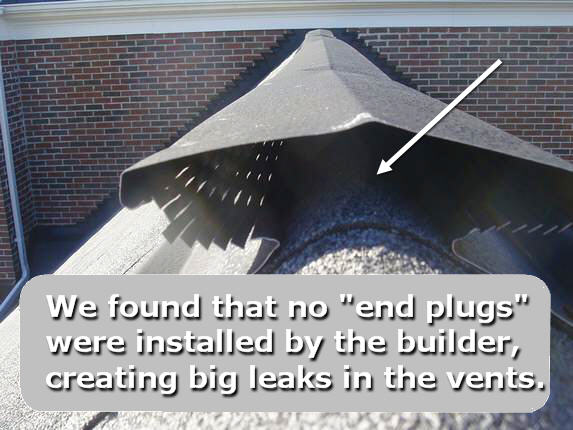 As usual, no end plugs were installed by the builder, causing big leaks . . .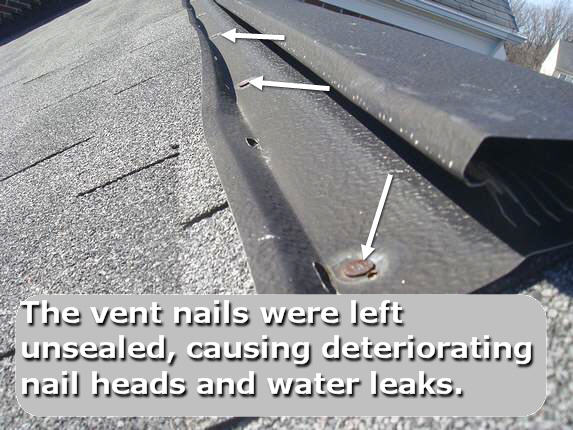 Also, the metal ridge vent nails were left unsealed, causing leaks and loosening of the vent sections.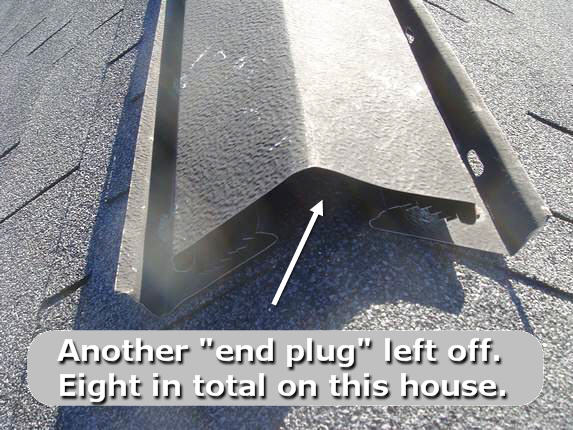 More end plugs missing; 10 total.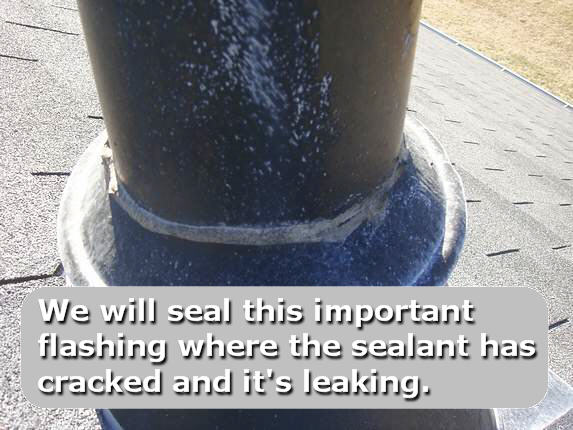 The flashings on the flu vents always need sealing. We use Geocel Tripolymer Sealant. It lasts the life of the roof, and we feel it's the best roofing sealant on the market.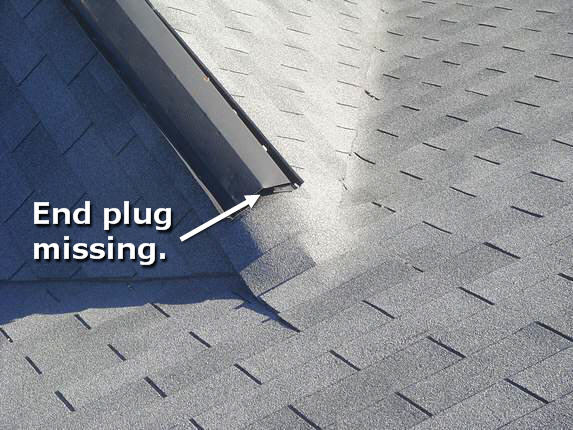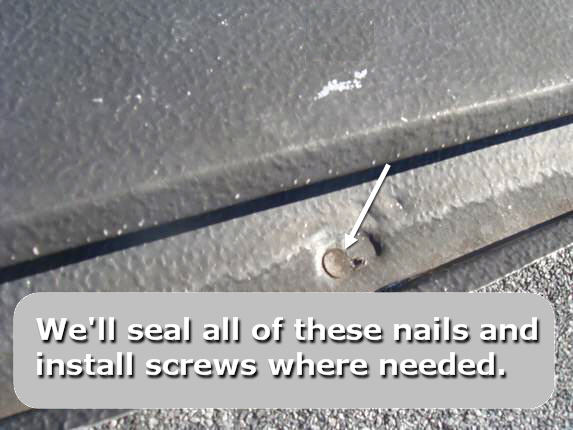 After we screw down all of the metal ridge vents, we will seal the fasteners with Geocel.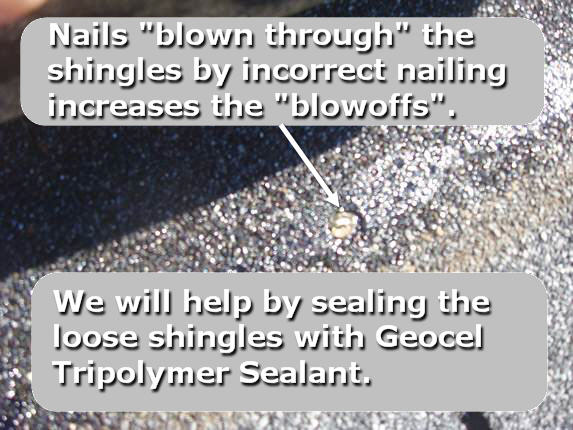 All of the homes in this subdivision that had blow offs also had nail "blow through" - a condition caused by the pressure in the pneumatic roofing nailer being too high, and blowing the nail clear through the shingles.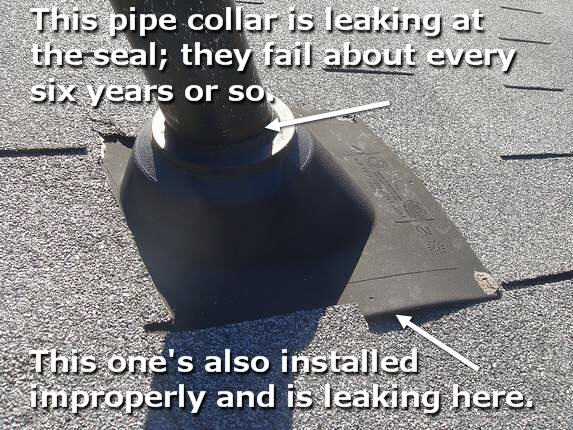 All of the plastic pipe collars are leaking and must be replaced.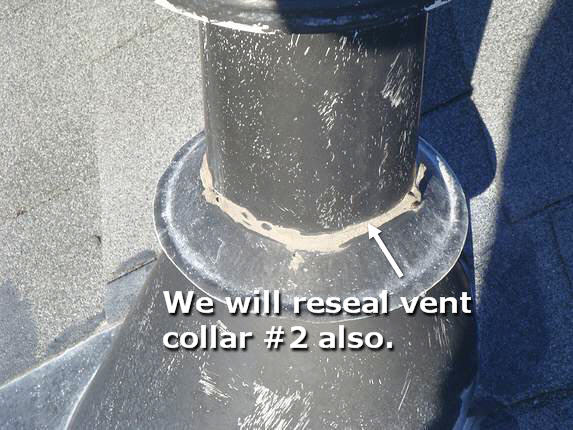 Two gas exhaust vents need sealing on this roof.
"During" and "After" Pictures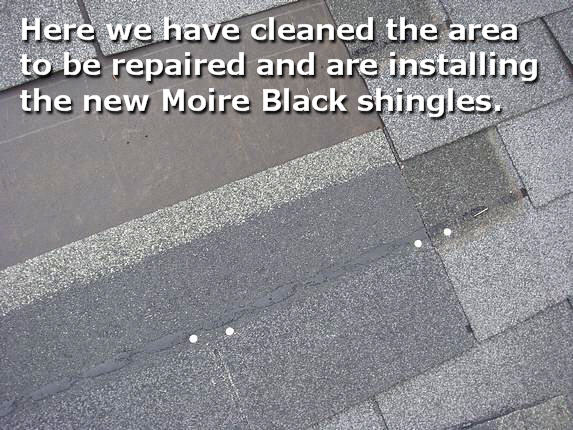 New Certainteed Moire Black shingles being installed.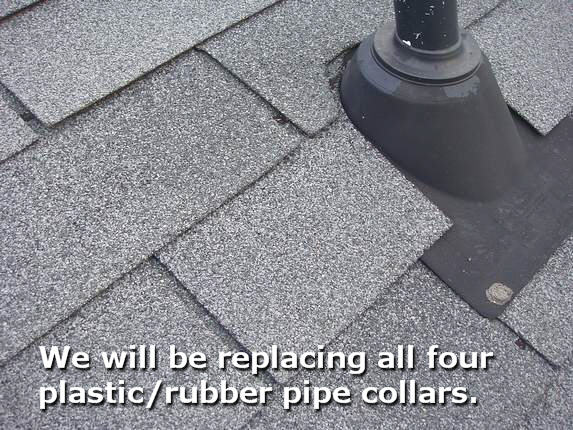 Replace all four pipe collars.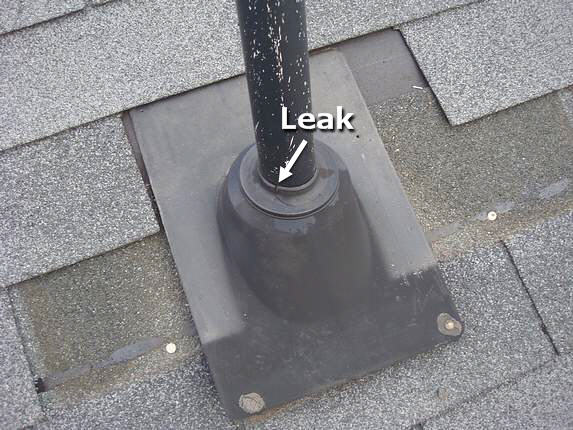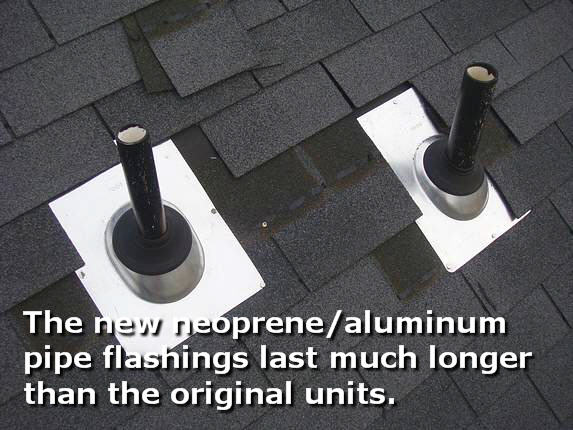 We use aluminum / neoprene pipe collars because they don't warp and cause water leaks like the old plastic type.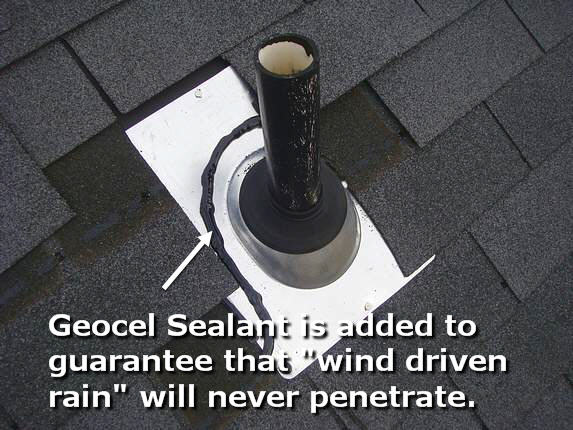 Geocel Tripolymer Sealant is added to resist wind driven rain . . .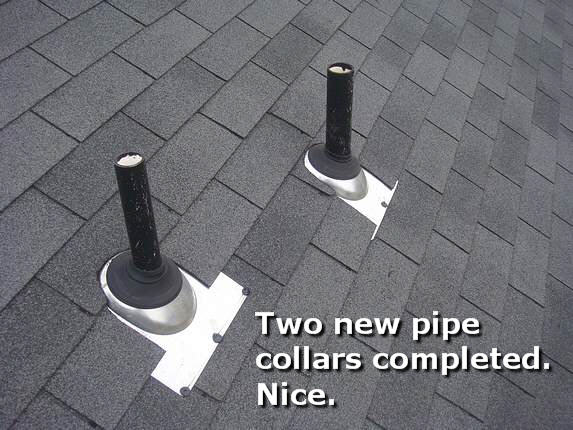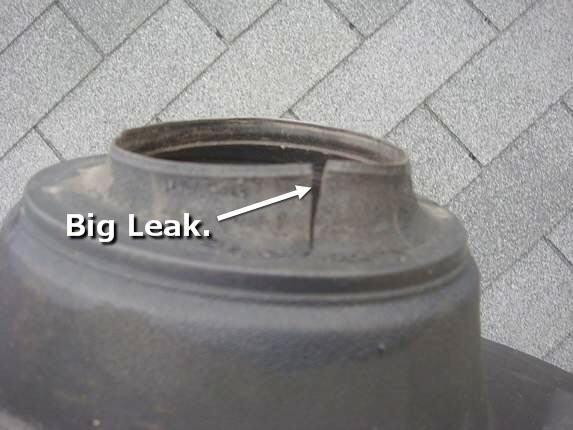 Pipe collars develop cracks after about 7 years; then start to leak.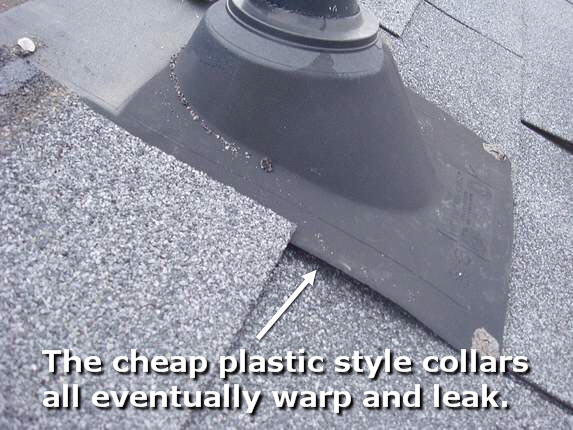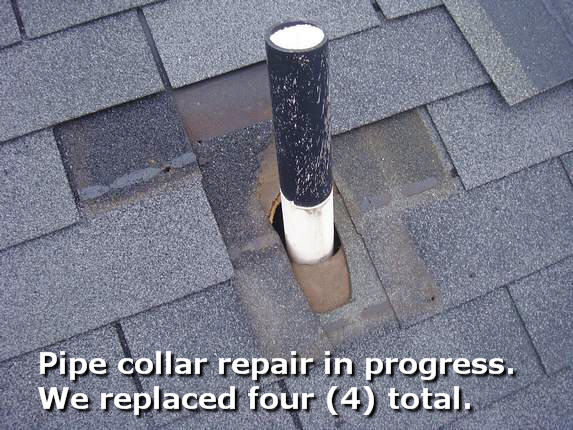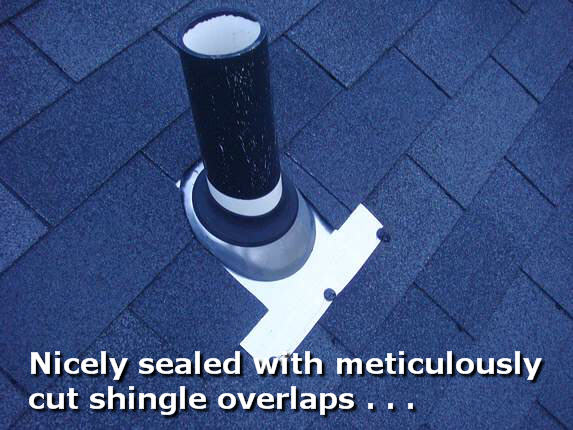 We take great care in getting all of the shingle cuts tight, and "pretty".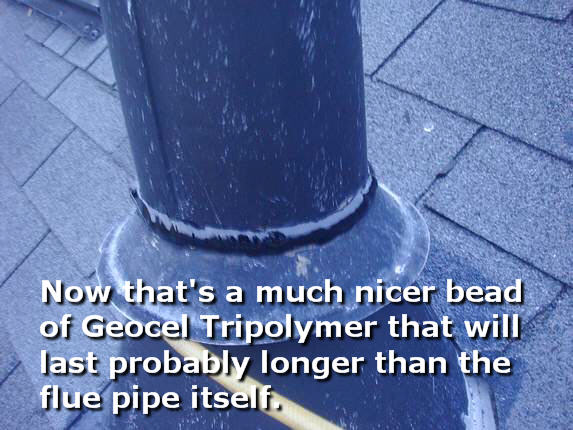 Professionally place bead of Geocel Sealant; this will last the life of the roof.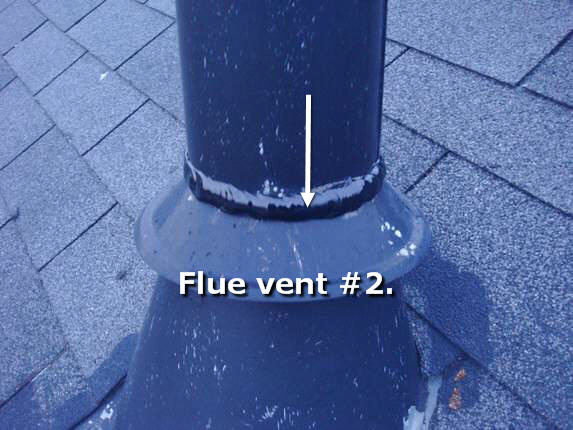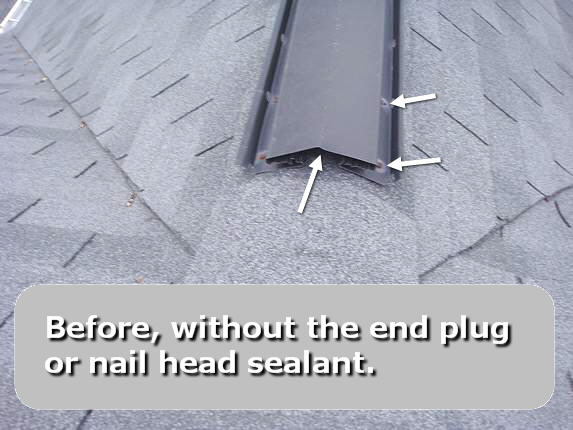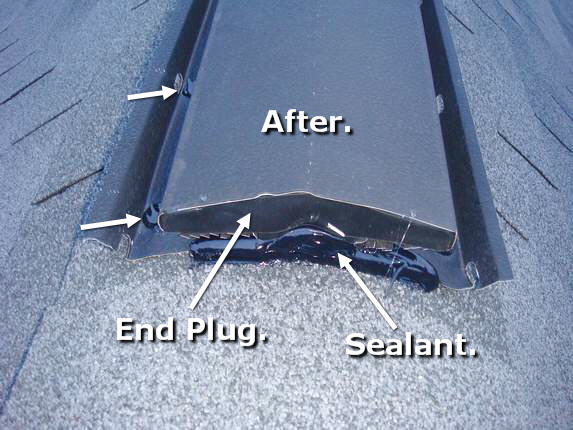 Rubber end plugs finish the job off right, and are sealed with Geocel as well.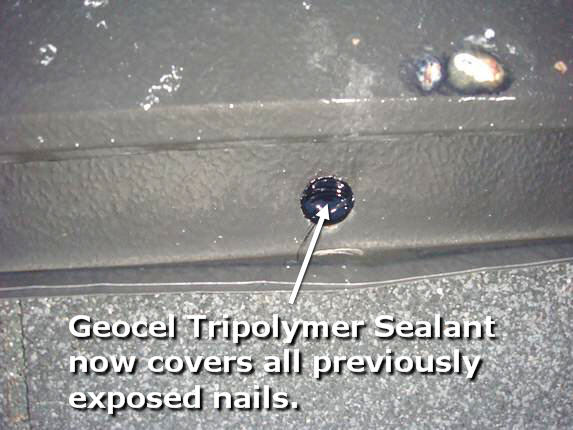 Geocel seals exposed nails -- and screws -- and prevents leaks for the life of the roof.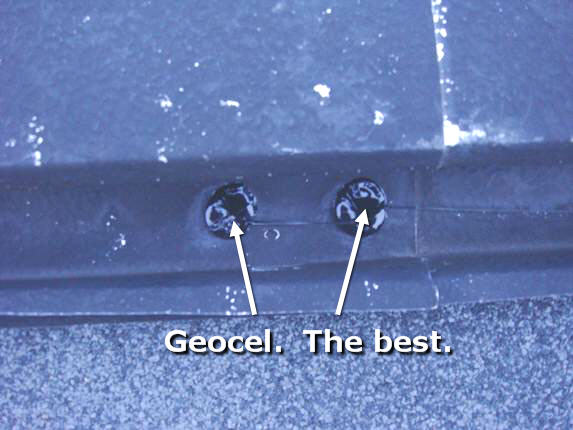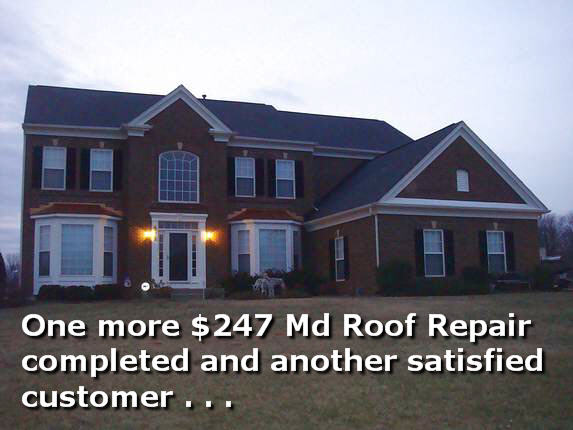 OK, another Md Roof Repair is a "done deal" and we're off to another . . .