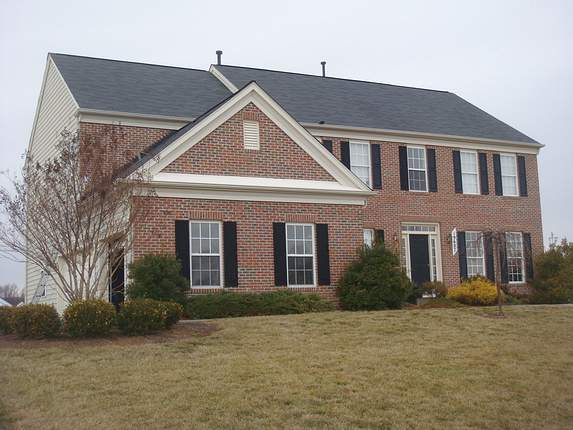 Maryland Roof Repair Gaithersburg Laytonsville: More Certainteed Shingles are flying over Gaithersburg! Yes, the winds are brutal in this area, and the XT25 roofing shingles are taking a beating.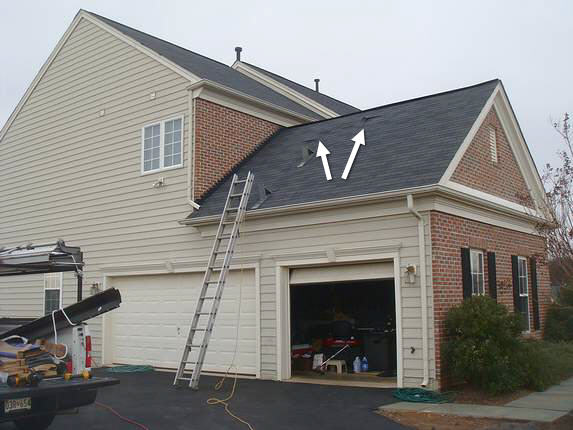 Roofing jacks are the norm for safety on this steep 11/12 pitch roof.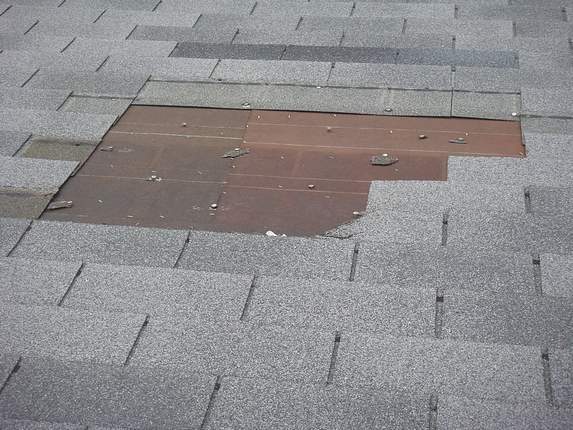 We'll clean the nails up and get this ready for a good roof repair.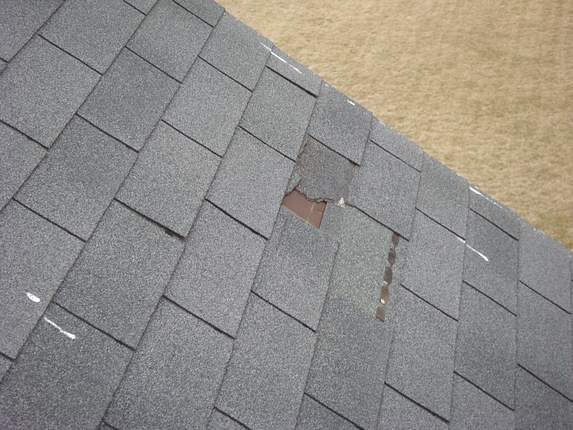 The wind has just taken these shingles and just ripped them from the roof deck!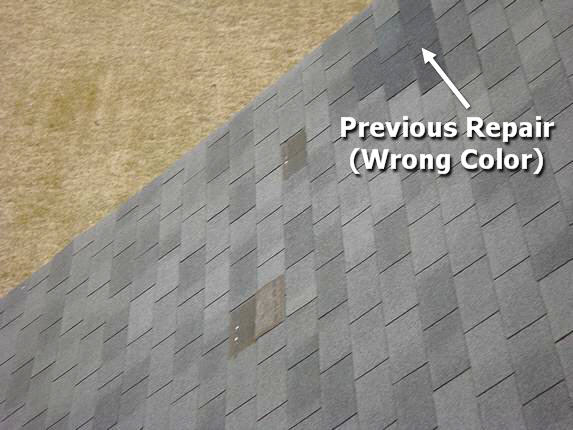 We'll remove these black shingles too and get them to match better.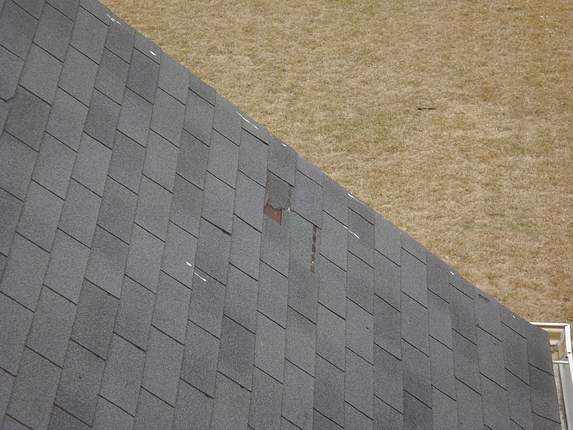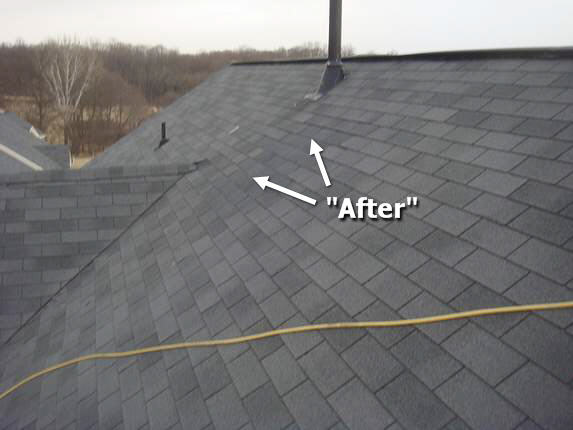 This roof has a lot of leaky spots. We'll get 'em!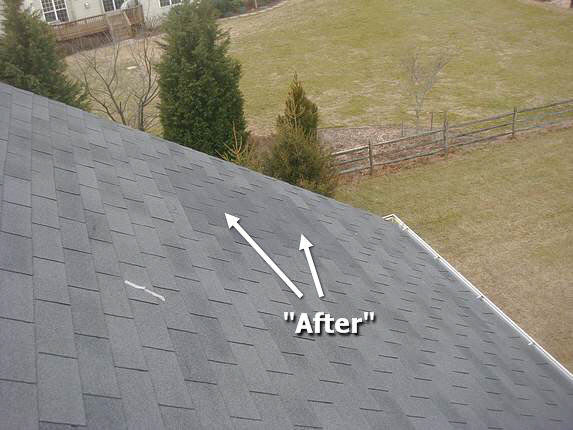 The new Moire Black shingles are matching the old Moire Black shingles pretty well.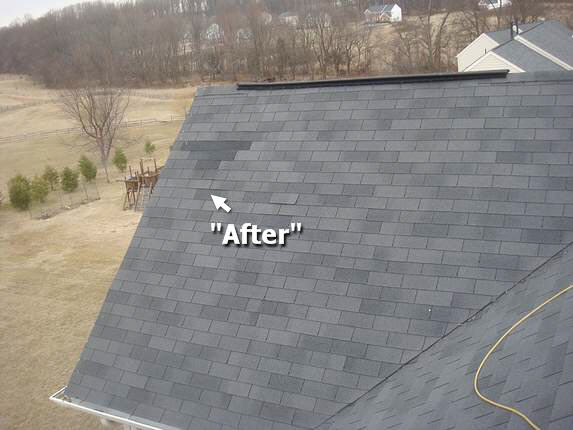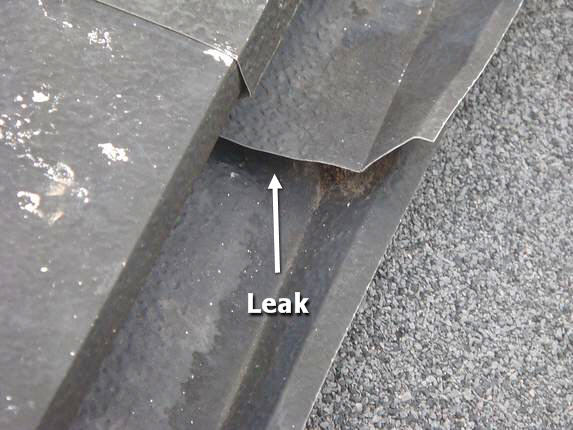 Seams on the metal ridge vents are prone to leaks when the wind pulls the sections of vent apart . . .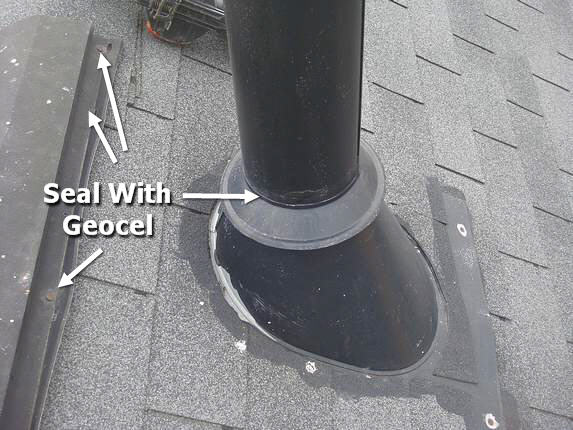 Every nail, seam, gap, flashing will be sealed with Geocel Tripollymer Sealant!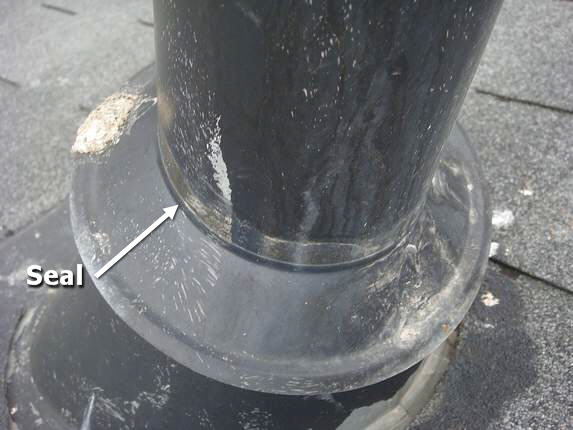 Here is the most overlooked potential leak spot on the roof; the flue vent flange (that is almost never sealed, by the way).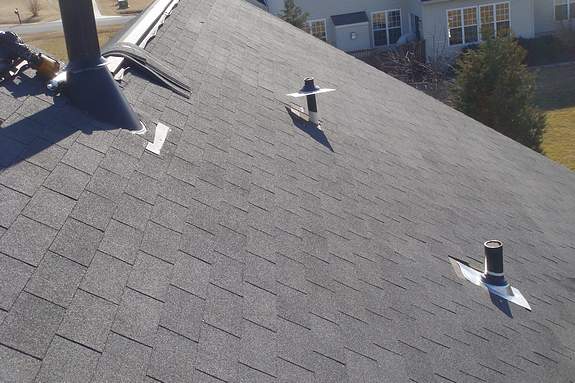 The new aluminum / neoprene pipe collars are next.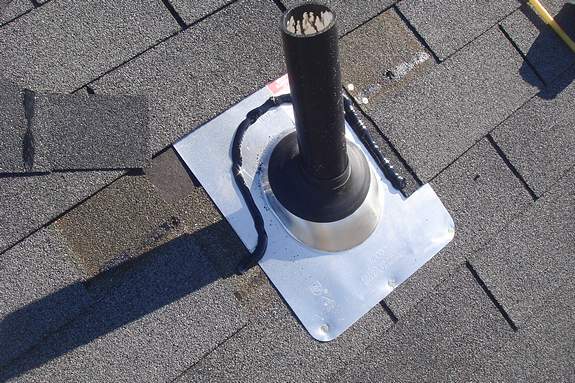 Geocel is applied for wind driven rain protection.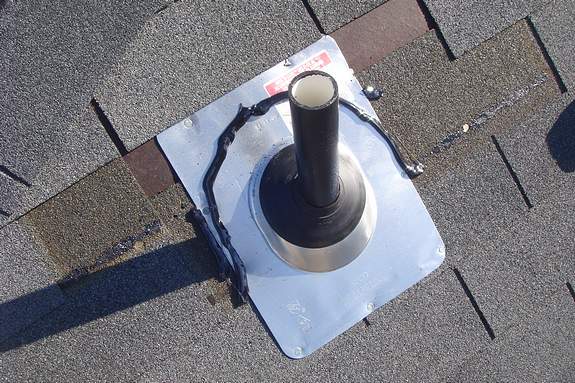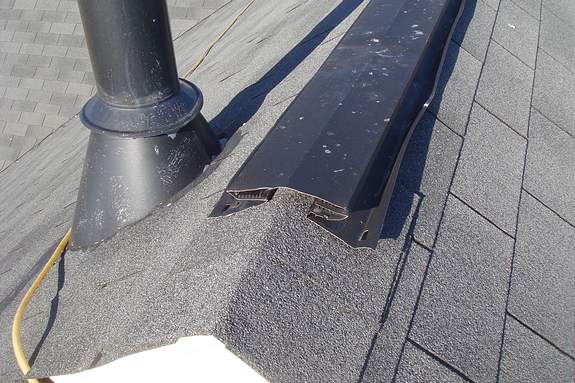 Before: no rubber end plug! Over 90% are never installed -- and they're all leaks.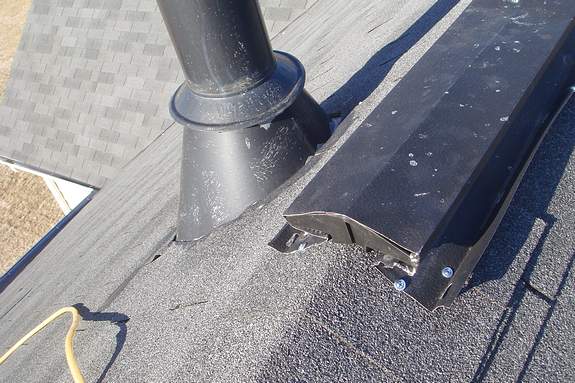 After: new end plug! Plus, the ridge vent is screwed down and sealed.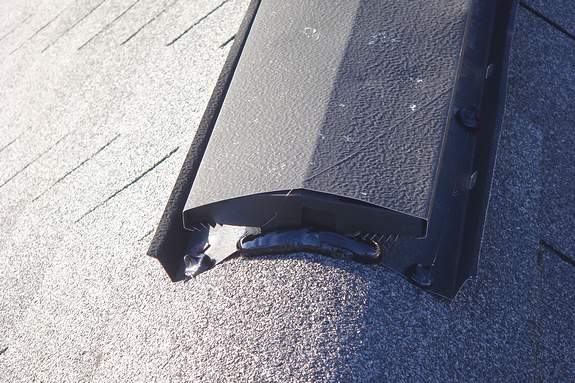 Sealed for the life of this roof.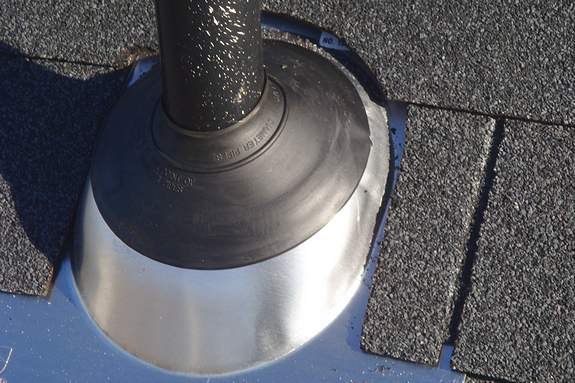 New pipe collar #1 -- finished!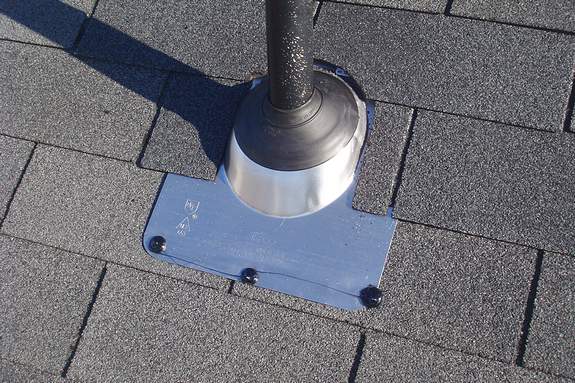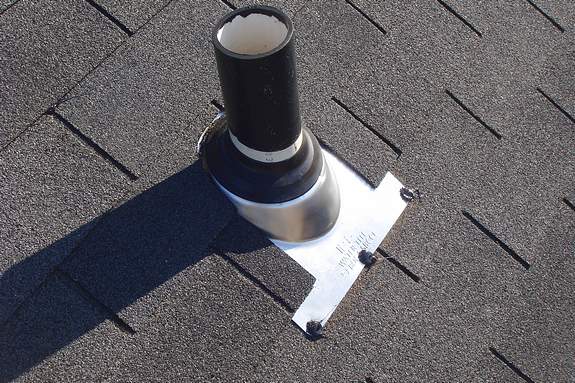 #2 Pipe collar professionally installed.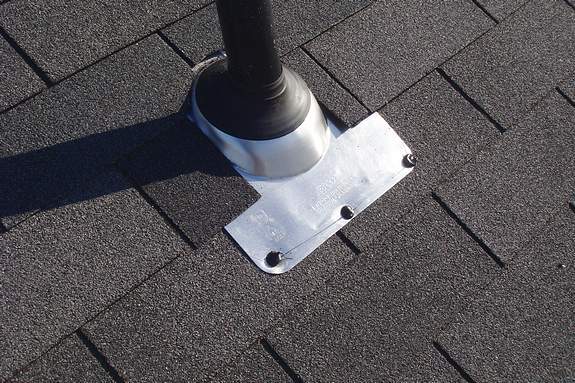 #3 Pipe Collar replacement as well.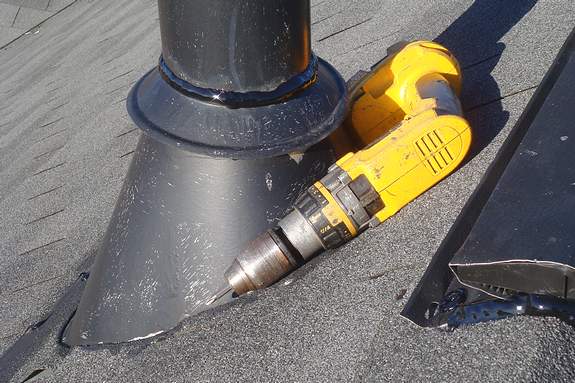 Yes, we've done another $247 Md Roofing Service, and on to the next one!