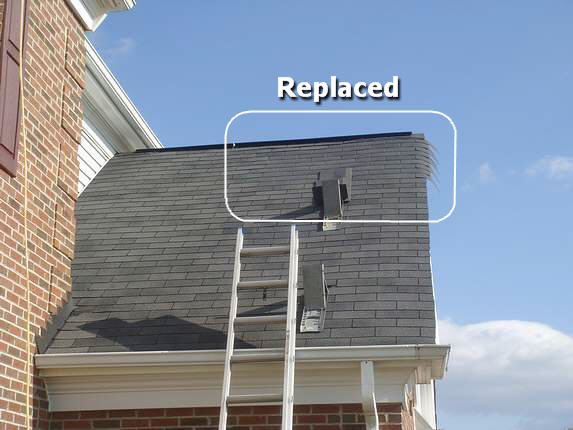 Maryland Roof Repair Gaithersburg: Another wind blow home missing shingles in the Hoover Farm Subdivision in Gaithersburg / Laytonsville, Md. Here we've installed some roof jacks for safety on this steep pitched 12/12 roof.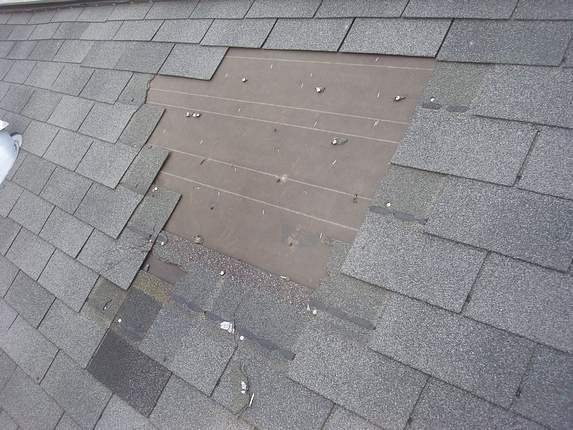 We'll pull out the remaining nails, then install new Certainteed Moire Black 25 year shingles where the wind took them off.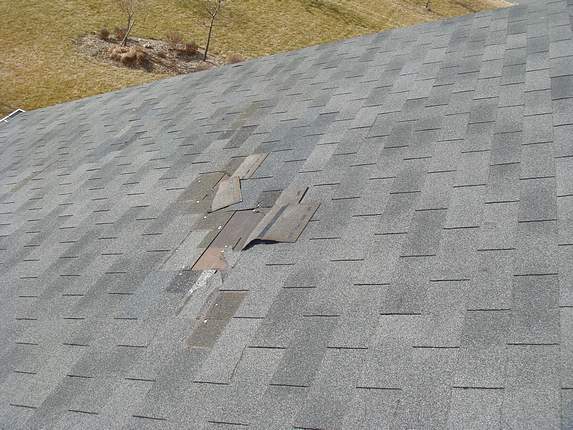 When it comes to roofing shingles in this neighborhood, it's "only the strong survive." Almost every home in this subdivision has had wind damage . . .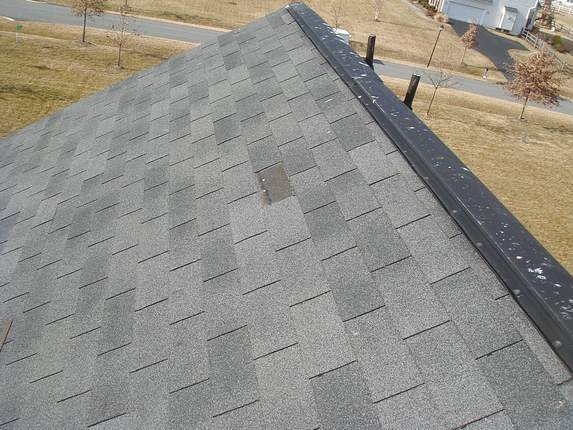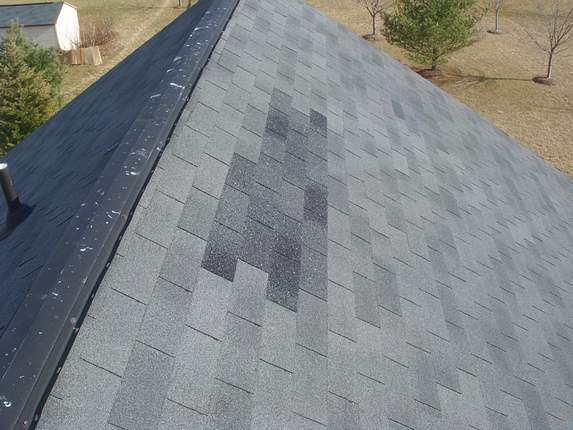 Here is a patch done by another roofer. It takes experience to match shingles, and this guy missed! Certainteed has two black colors: Moire Black, which is the original color, and "black", which is the color this roofing contractor used for the repair. We'll take it off and make it match while we're here . . .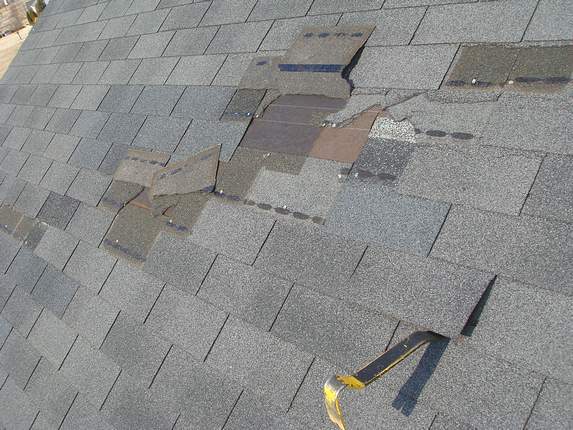 Boy, you can really see how the wind played havoc with these roofs!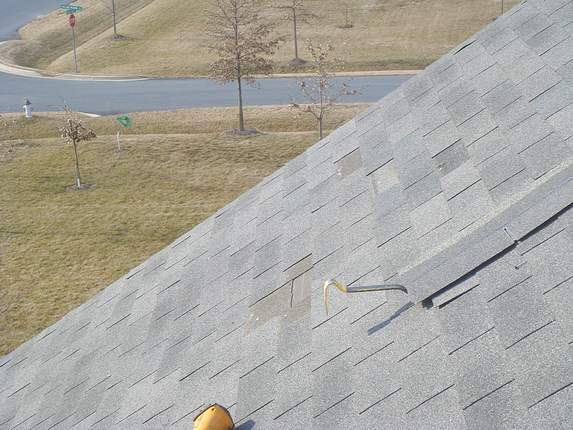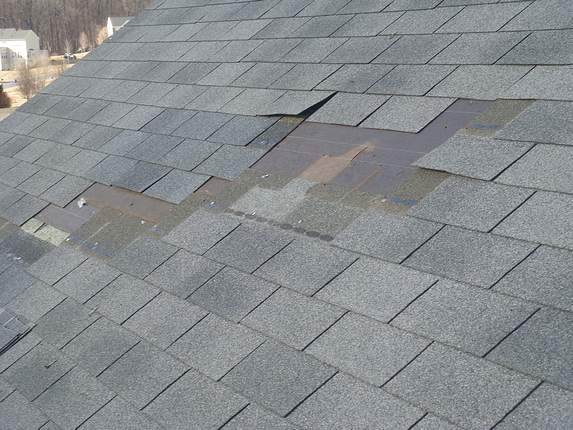 OK, we've cleaned up the roofing surface, removed the old shingles, and now we're ready to fix some roof leaks!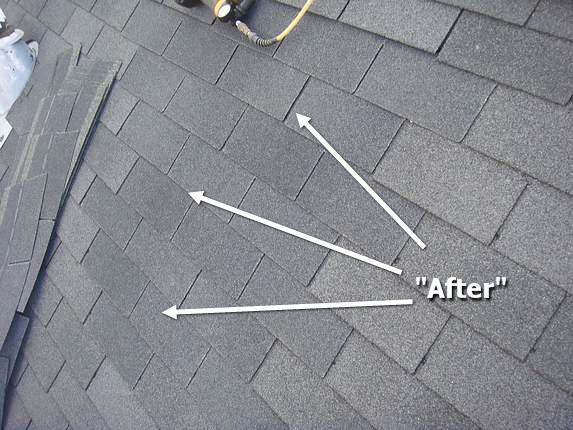 See how much better these shingles match the existing roofing? Another year or two of weathering and nobody will be able to tell the difference. Nice!