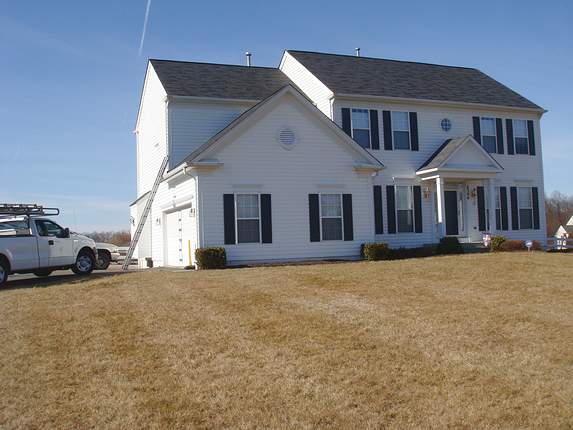 Laytonsville Maryland Roof Repair: Another home in the Hoover Farm Subdivision needs roof repairs from high wind shingle blowoffs.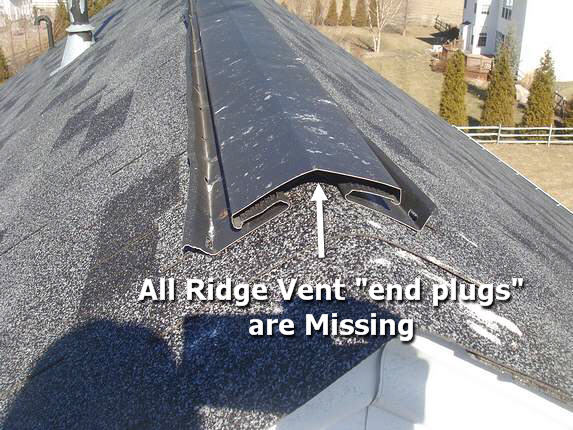 First, as usual, all of the metal ridge vent end plugs were never installed, causing big leaks . . .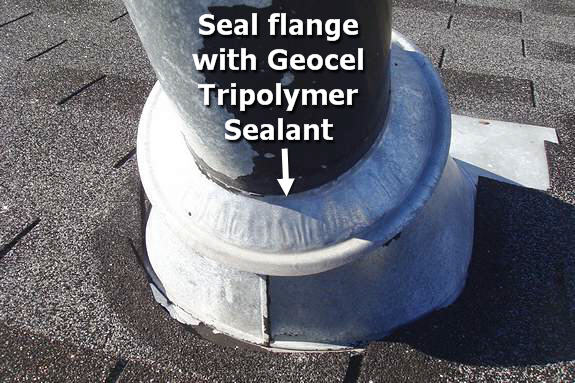 We will seal the flue vent flashings with Geocel.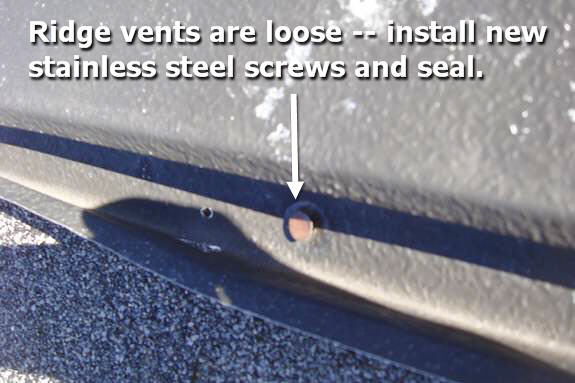 All ridge vents are loose -- all of the screws are backing out -- we will install screws and seal all of the metal ridge vents.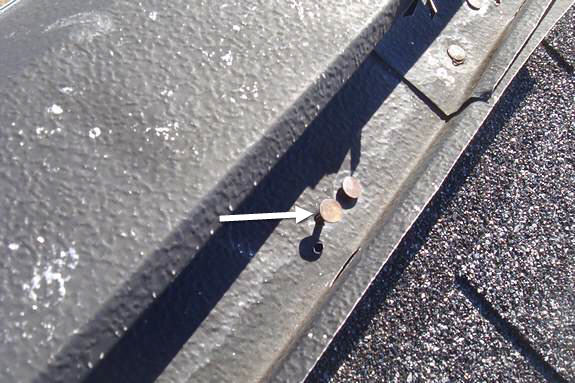 More nails backing out from wind pressure, and expansion / contraction of the aluminum vent itself . . .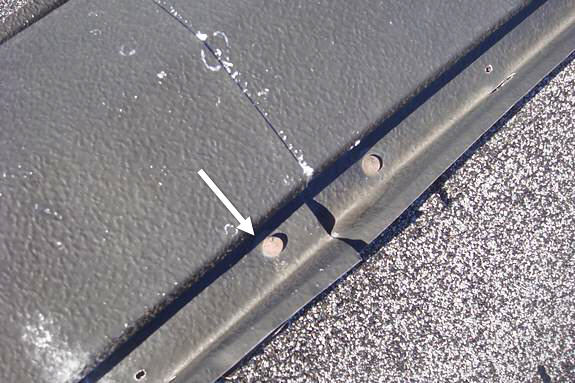 Nails backing out near a seam cause big leaks; the vent acts sort of like a gutter and funnels the water into the seam crack, and into the attic.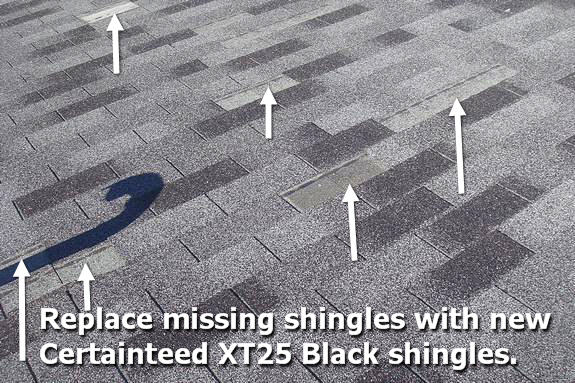 Many shingle tabs were blown off by the high winds this neighborhood experiences.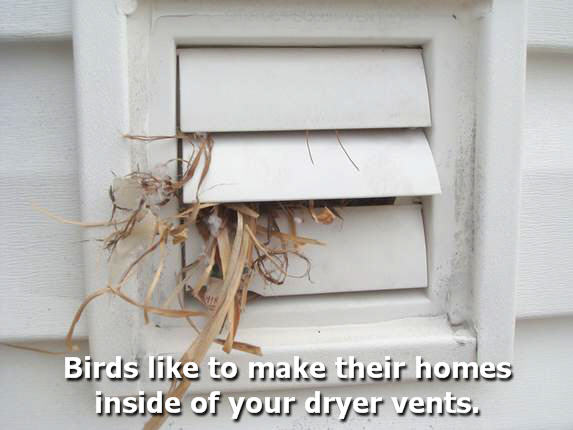 I agreed to help with this bird nest inside the driyer vent . . .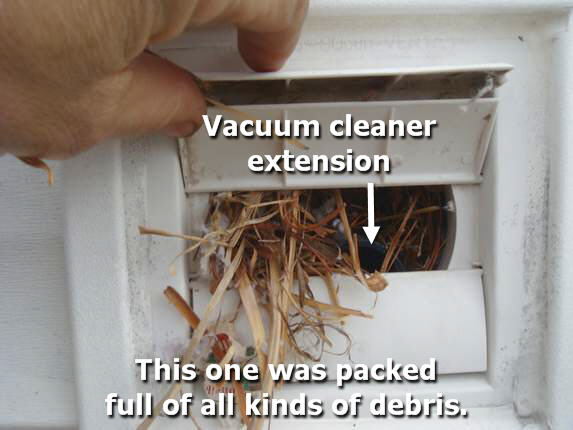 There was some other stuff in there too. Boy, with the straw and the plastic, this was actually a fire hazard.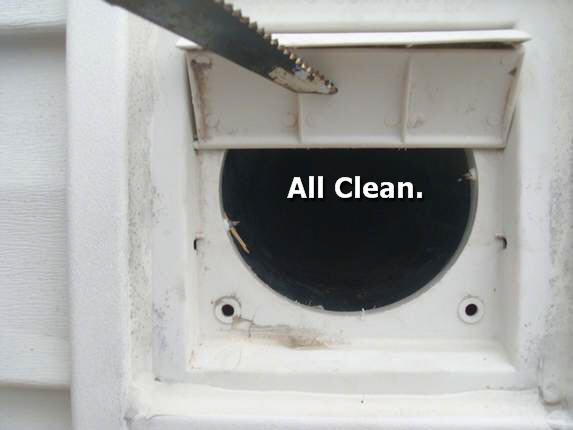 OK, the ductwork is all clean, and ready for some dryer action.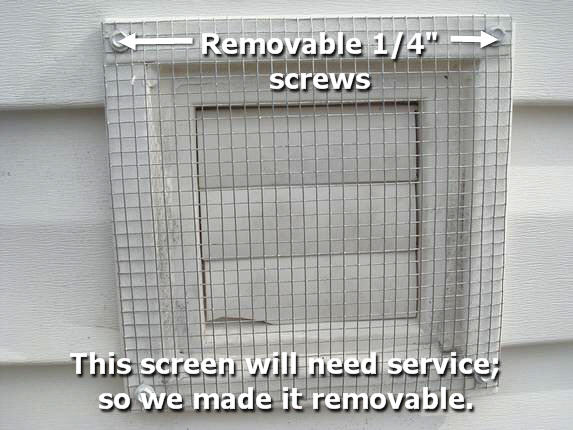 It's a good idea to install a removable screen, in case lint from the dryer accumulates in the screen -- it can be easily removed and cleaned out.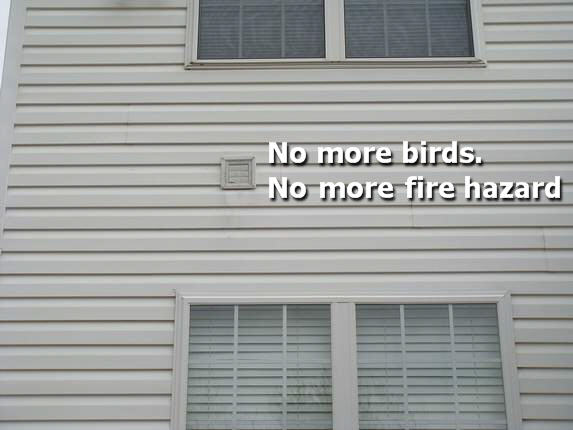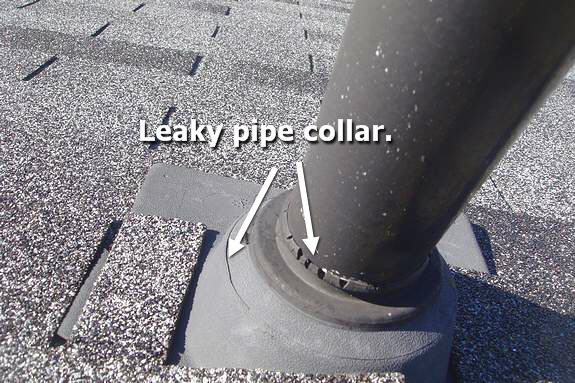 All of the plastic roof pipe collars were bad, as were all of the others in the neighborhood . . .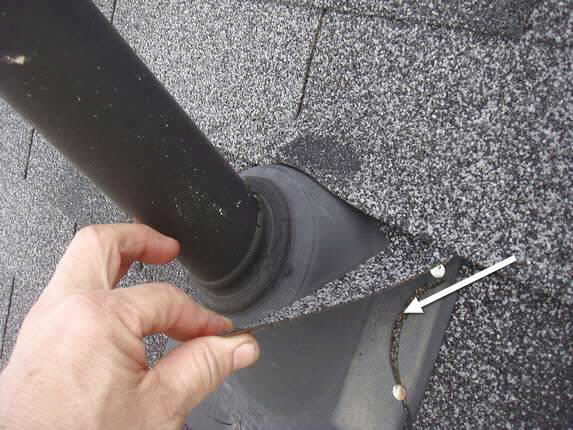 This plastic base was cracked, causing a leak.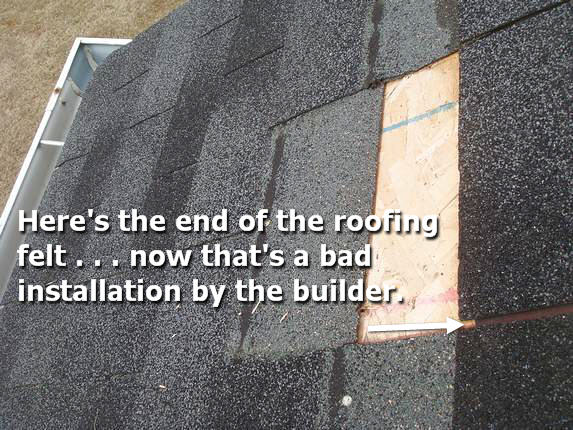 Roofing felt missing? That's just a bad installation by the builder's roofing contractor.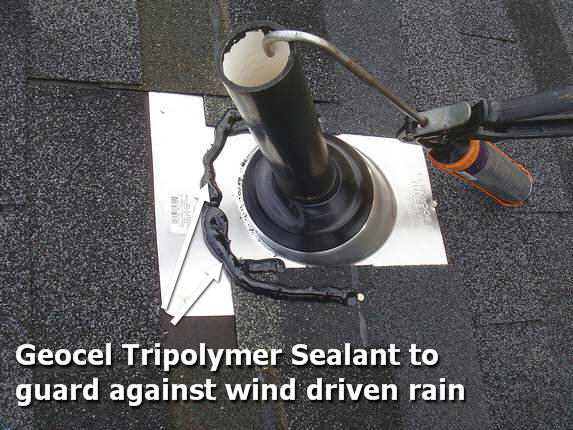 Geocel tripolymer sealant is used around the base of the pipe collar to combat wind driven rain leaks.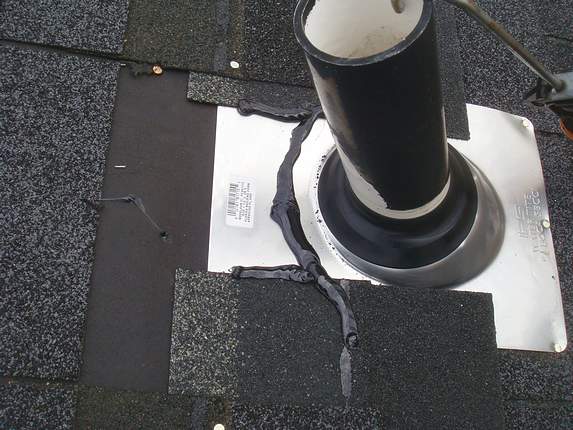 Pipe collar #2 with Geocel sealant.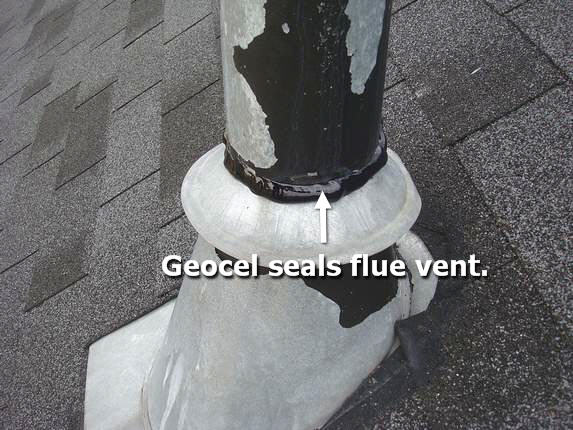 Geocel also seals the flue vent.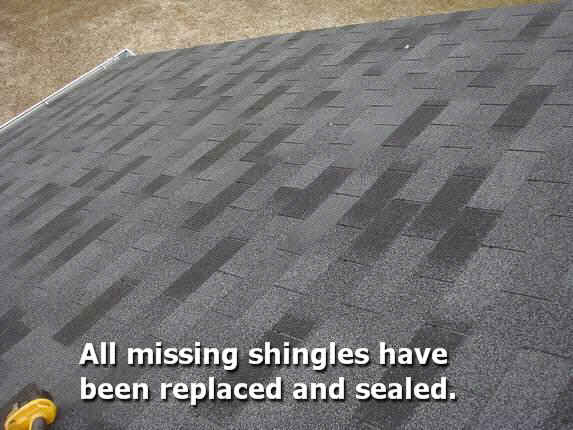 Now all of the Certainteed XT25 shingles have been repaired . . .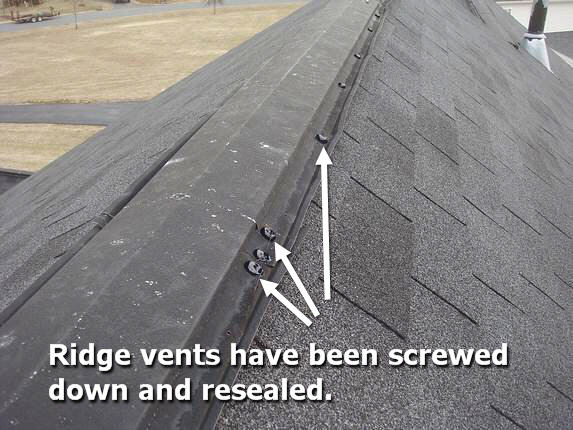 . . . and the ridge vents have been screwed down with stainless steel screws, and resealed.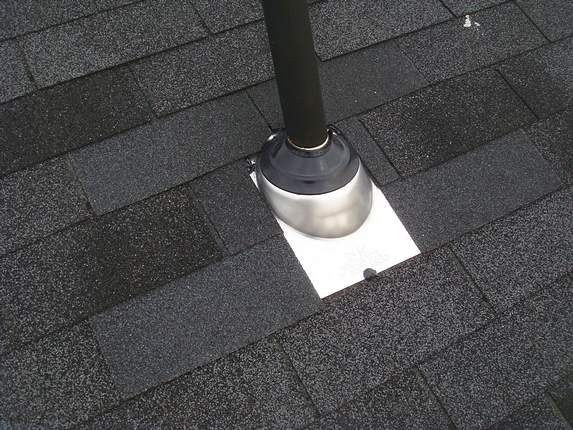 All of the pipe collars have been switched out.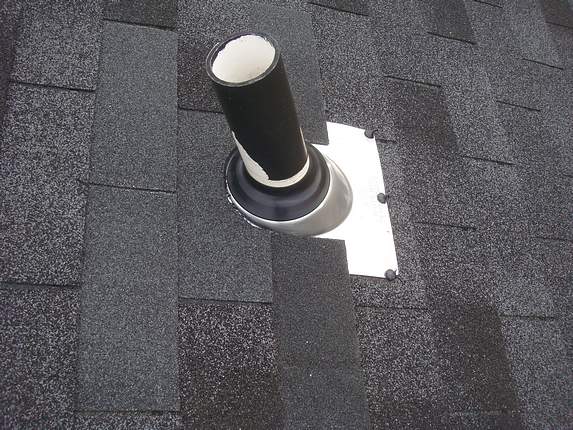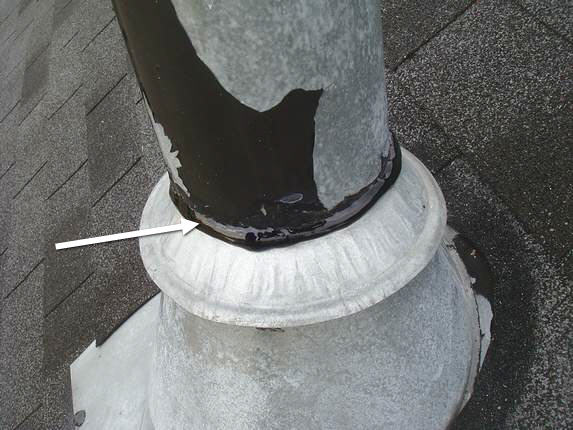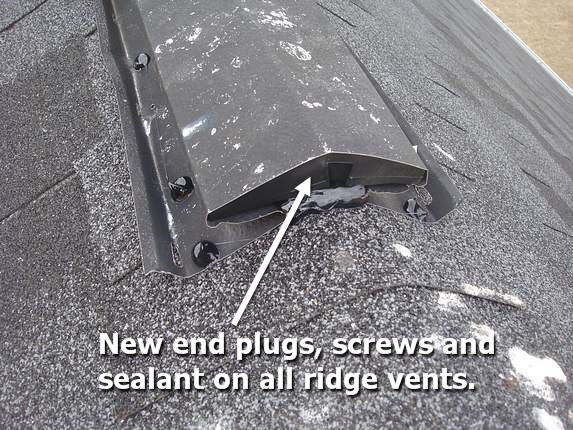 All new rubber end plugs, screws, sealant, and shingles have been properly and professionally repaired . . .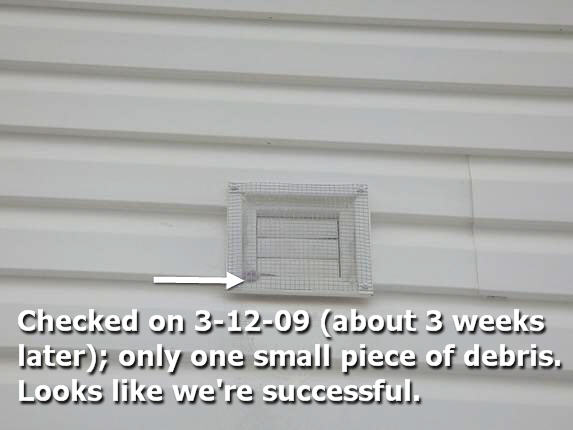 . . . and we went back to check on the dryer vent. All is well. Another Md Roof Repair Success, and on to the next one.