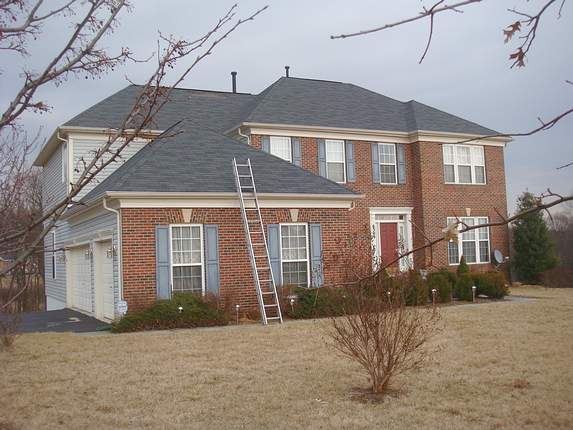 Md Hip Roof Repair Laytonsville, Md: Several swatches of shingles were removed by wind on this hip roof, requiring some shingle replacement.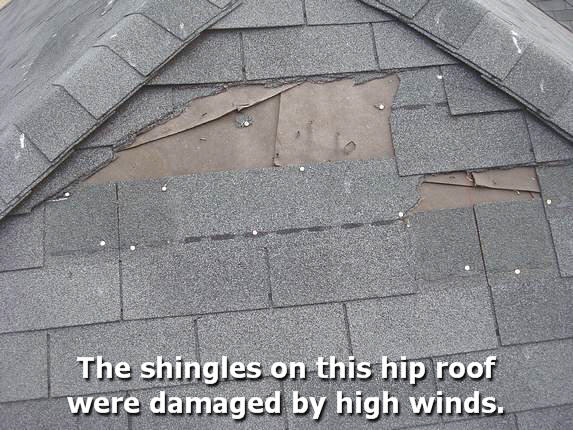 The existing shingles were not nailed too poorly; the wind just pretty much tore the Certainteed XT25 Moire Black shingles off of the roof deck. No problem, md roof repair is our specialty.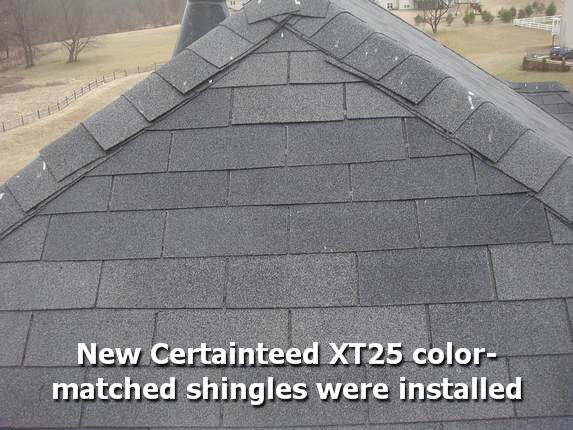 New Moire Black shingles just like the original roofing were installed using our pneumatic roof nailing system.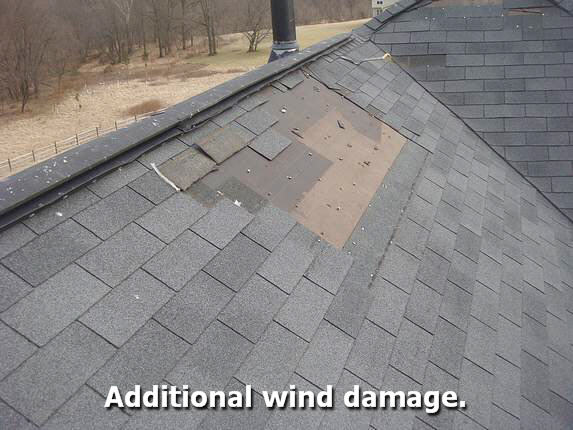 After we clean off the old nails and shingle debris, we will apply the new Certainteed shingles and seal them down with Geocel Tripolymer Sealant . . .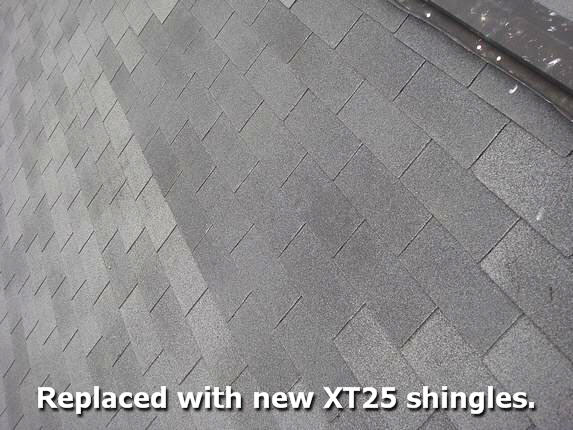 . . . and there you go; another md roof repair done, and on to the next one.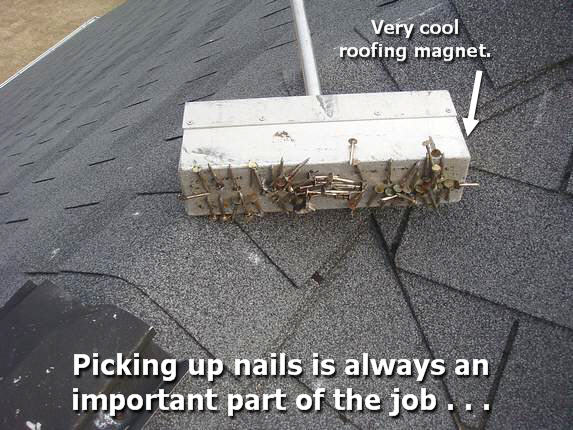 A lot of our customers ask us how we find all of the old roofing nails. Aren't they hard to pick up? Well, we have this fancy roof magnet that hunts them down. It's pretty important to get all the old nails off the roof, out of the gutters, and hiding in the grass . . . and this magnet helps us do just that. It's one of the best tools that almost nobody knows we have.