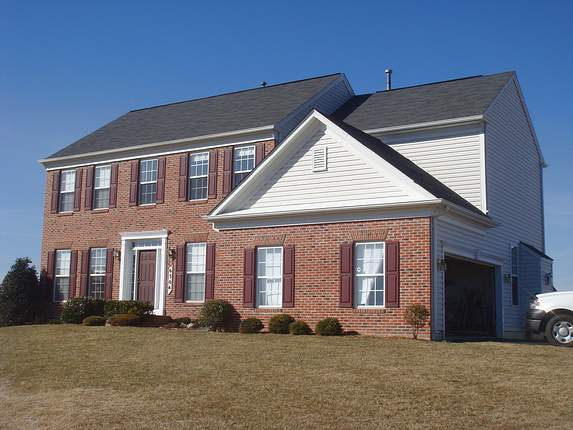 Laytonsville Roof Repair: This home is also in the Hoover Farm Subdivision that was battered by wind. We did more than 30 roof repairs in this neighborhood.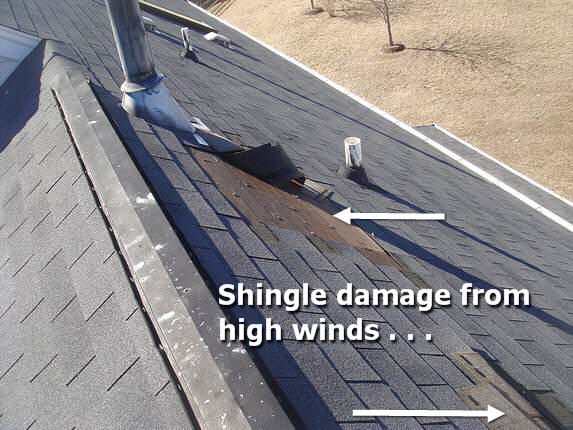 Shingle damage to the roof consisting of Certainteed 25 year shingles.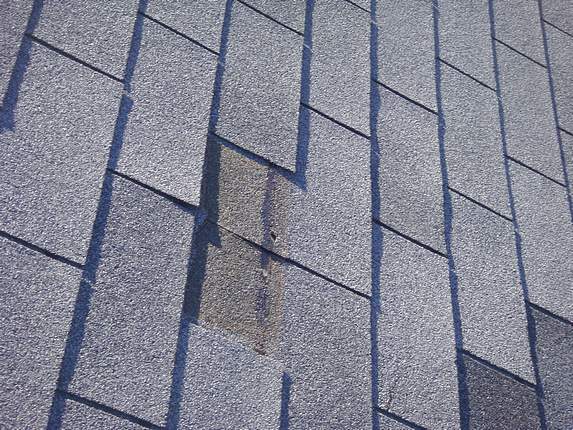 You can see the nail hole where the builder's roofer "blew through" the shingle.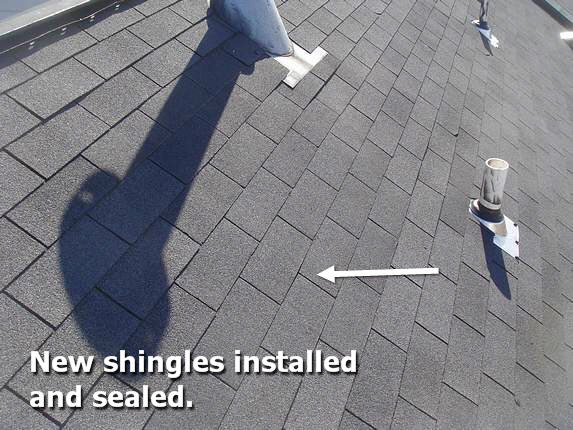 New shingles installed and sealed with Geocel.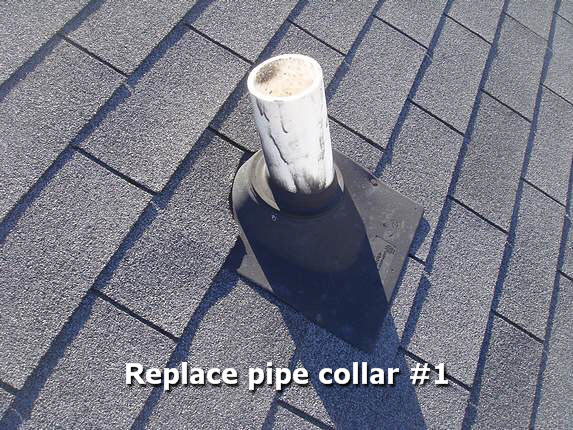 Replacing all the pipe collars with new units.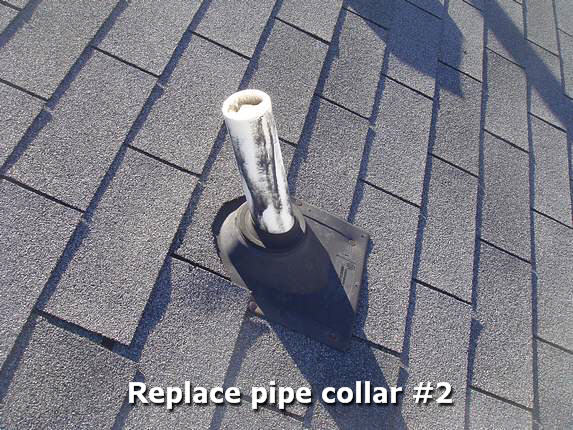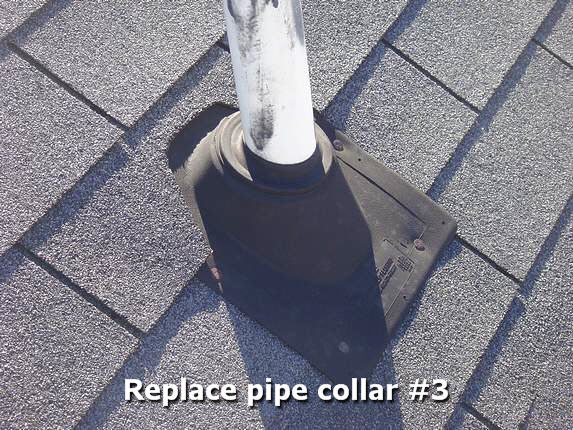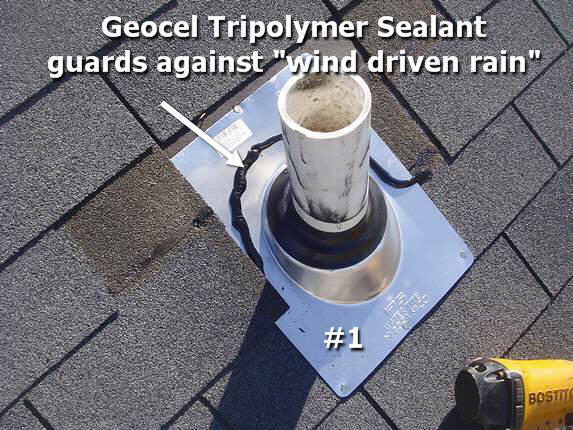 Pipe collar #1 being replaced. New neoprene aluminum pipe collars were installed and sealed with Geocel Tripolymer Sealant.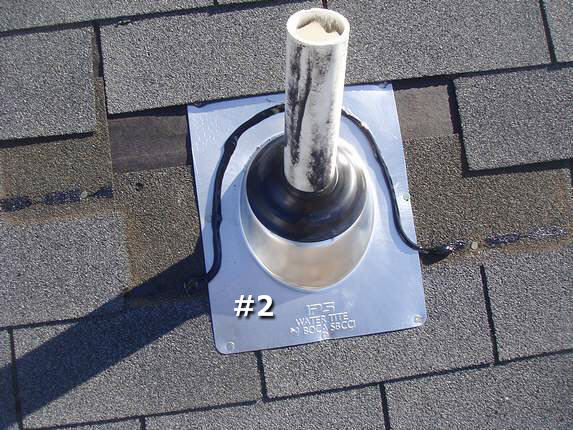 Photo of pipe collar #2.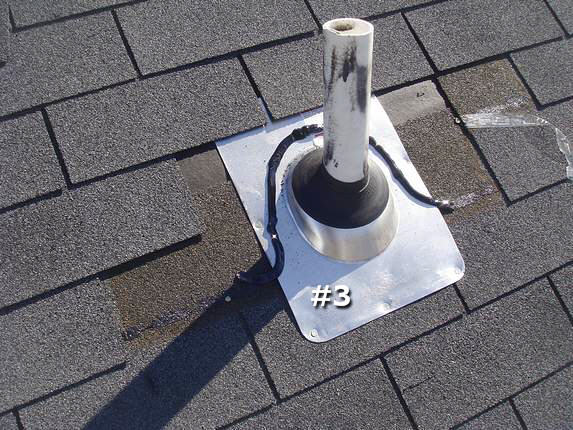 Photo of pipe collar #3.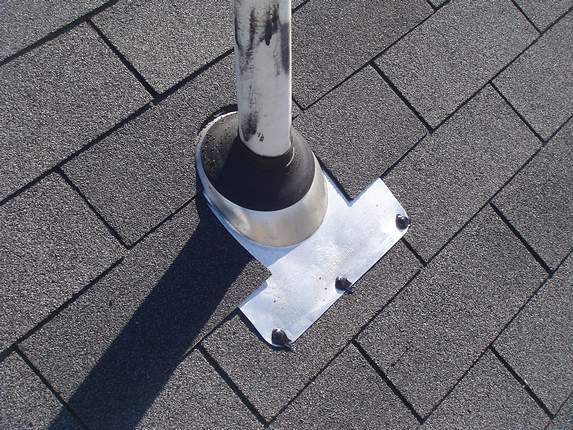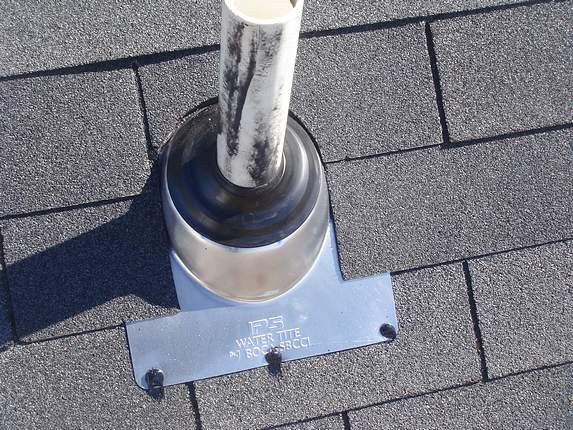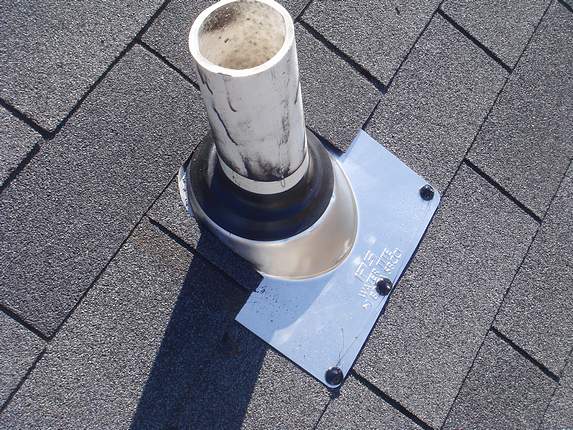 All three pipe collars successfully replaced . . .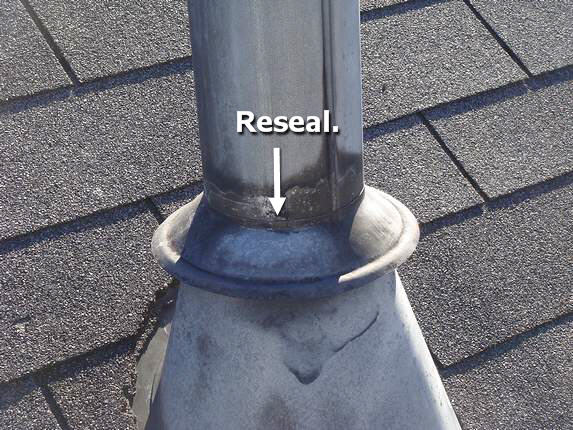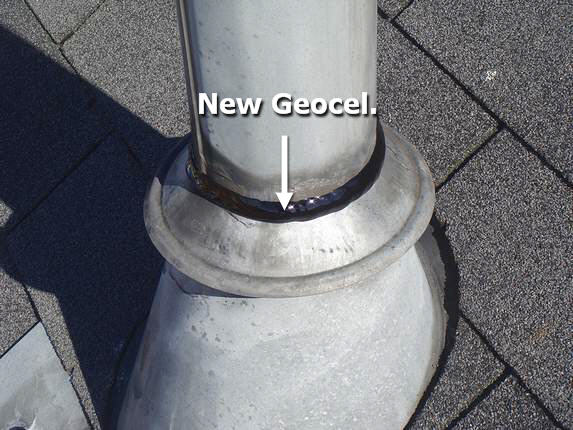 And the umbrella flashing on the heating pipe professionally resealed with Geocel.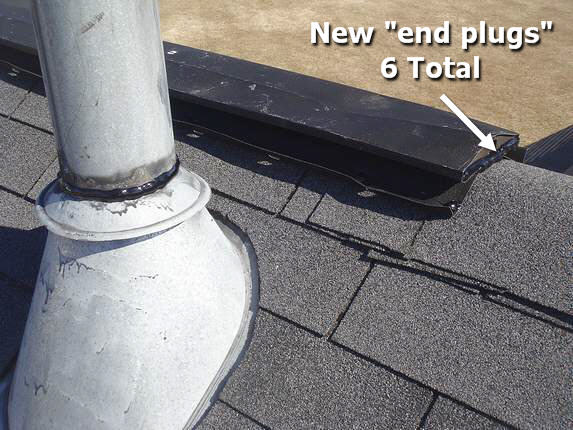 Six rubber end plugs on the metal ridge vents fixed six leaks.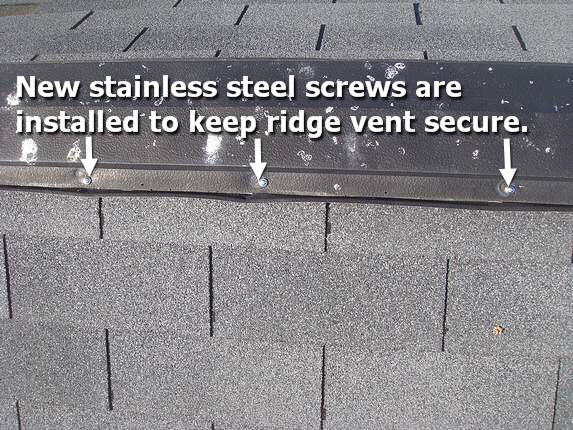 The ridge vents were screwed down and sealed with Geocel. They will last the life of this roof.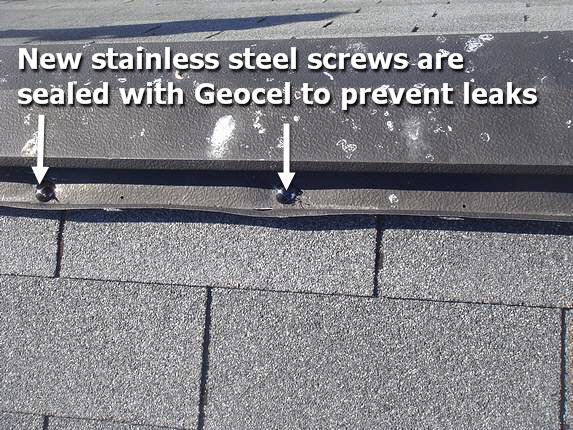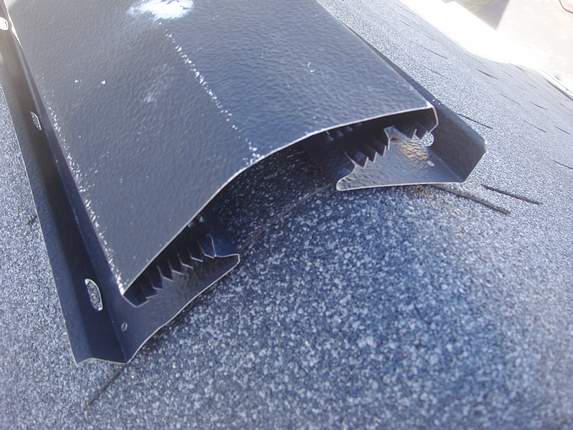 Just imagine that big gap being left by the builder. It's true! More than nine out of ten (closer to 10 out of 10) metal ridge vents are left this way on all homes. They're all leaks, folks!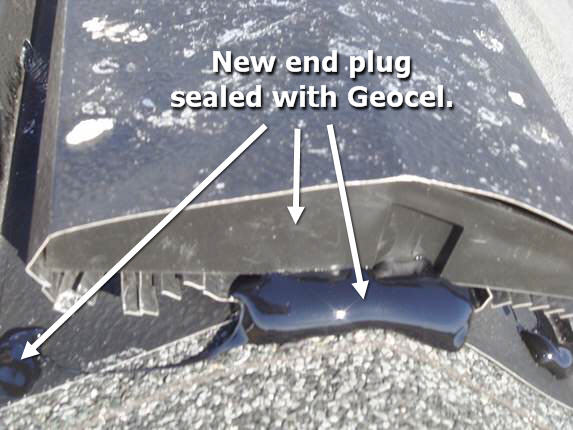 Another $247 repair done . . . and on to the next one.