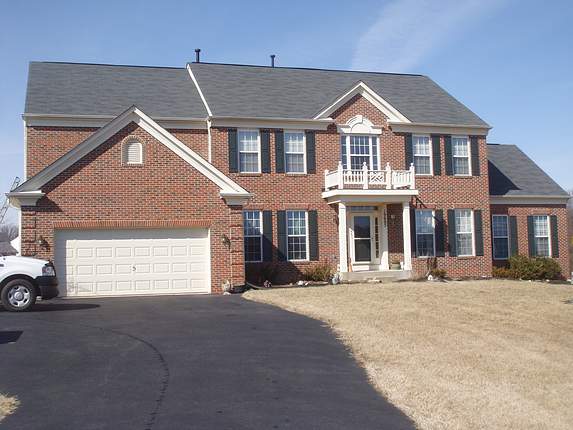 Md Roof Repair Laytonsville, Maryland: 25 Year 3-Tab shingles were blowing all around the Hoover Farm subdivision in Laytonsville; and this house was NOT the exception. This home had roof repairs coming too, so it's a good time to take care of the roofing maintenance issues too (pipe collars, ridge vent, flashing, etc.).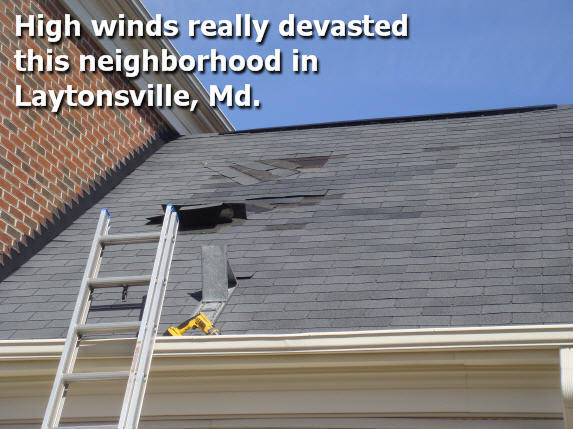 We'll start with the steep part, about an eleven or 12/12 pitched roof.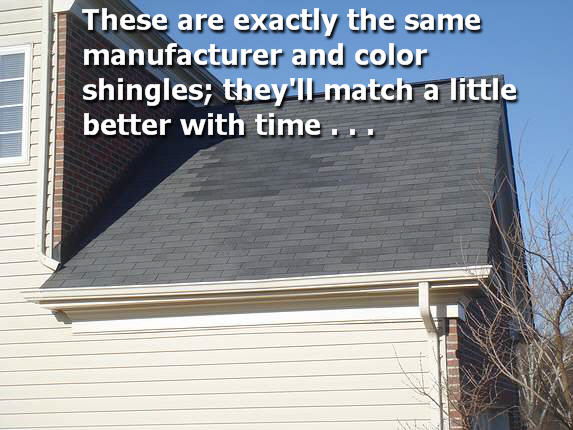 This side of the home faced almost exactly south, fading the original shingles quite a bit. The new Moire Black Certainteed Shingles didn't match the old Moire Blacks as well, but that's as close as we can get . . .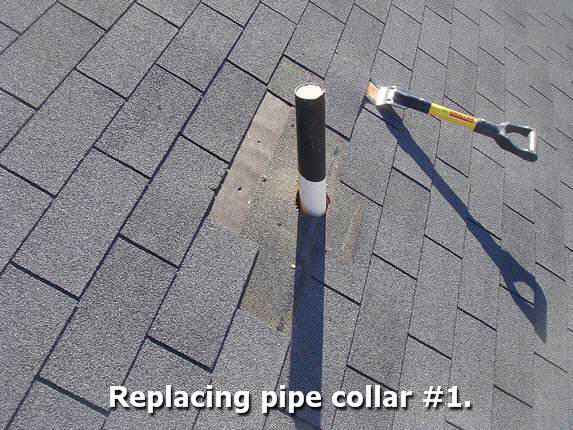 We are doing roofing service as well as emergency leak repair, so we'll replace all of the old leaky pipe collars and upgrade them to new aluminum / neoprene collars.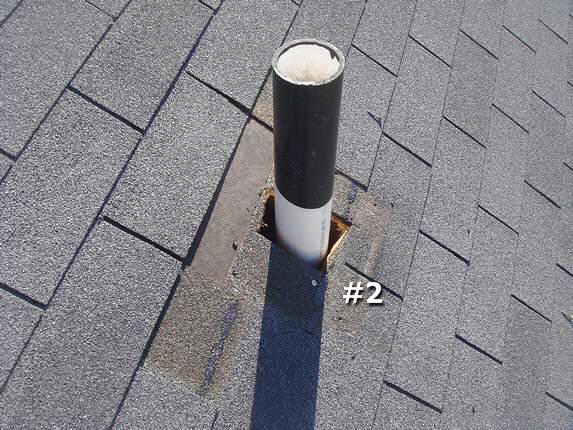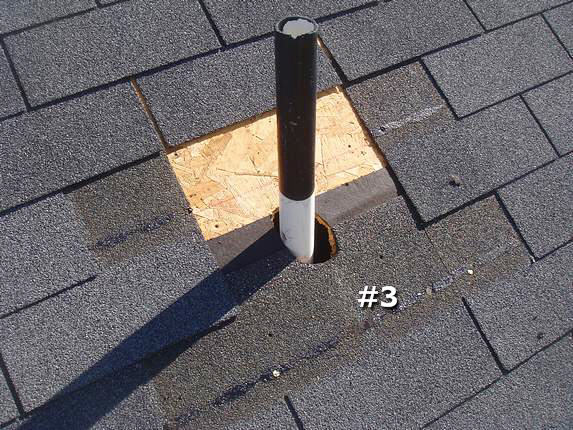 Three leaky pipe collars will be upgraded to new units.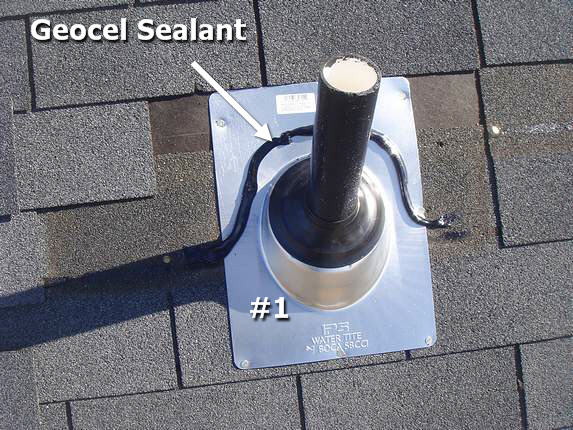 Geocel Tripolymer Sealant helps each new aluminum pipe collar resist wind driven rain.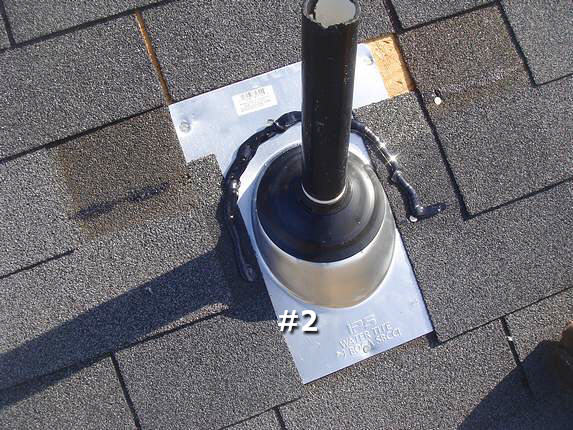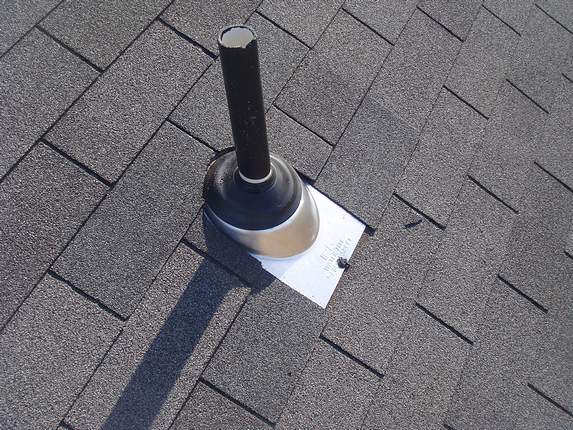 The final step to a good pipe collar installation is cutting the shingles properly . . .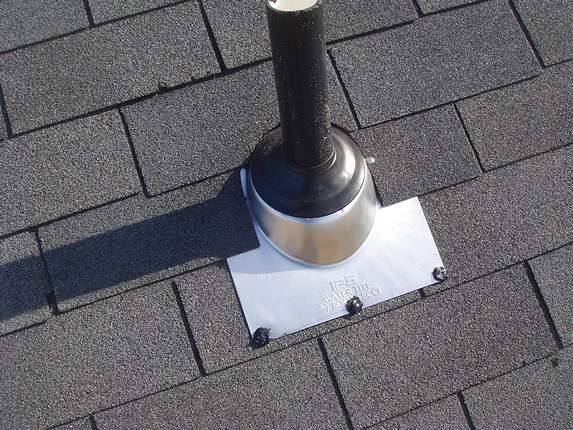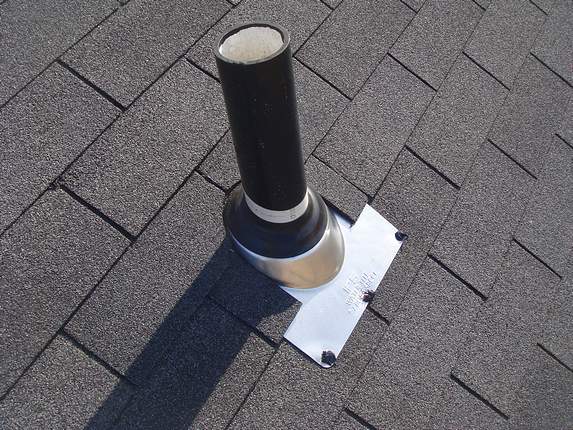 Any screws or nails left exposed are covered with Geocel . . . which will last the life of this roof . . . and more!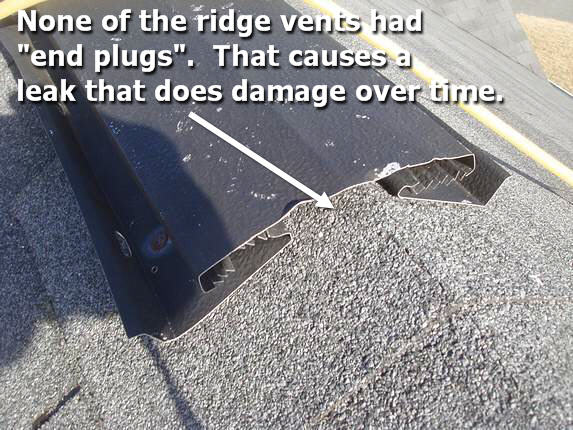 As you know by now, big leaks are cause when the builder's roofing contractor leaves out the rubber end plug designed to close off the end of the metal ridge vent.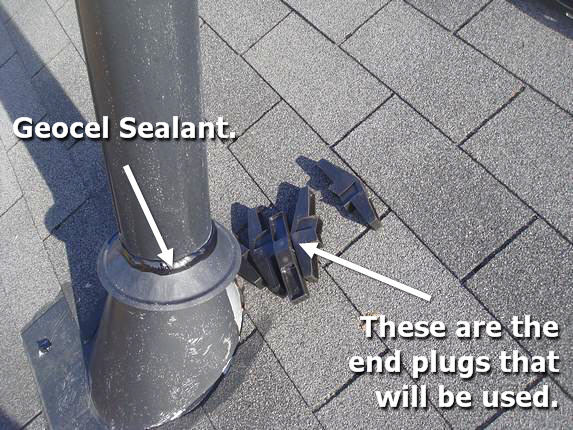 There's a handful of the plugs -- which would have set the builder back about $9.00 to close off 6 big roof leaks.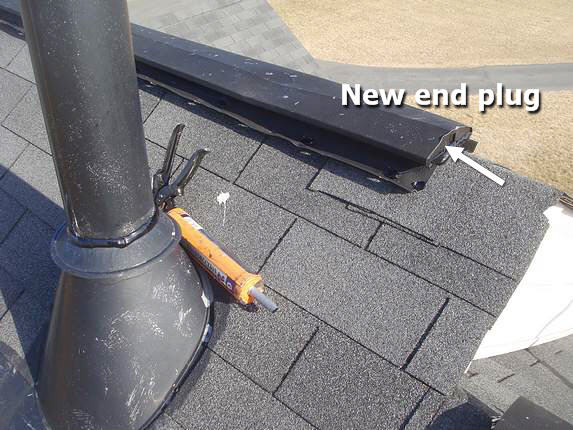 Geocel Tripolymer Sealant. Simply the best. Unlike regular roofing cement, and the stuff you buy at Home Depot, the Geocel does not crack or shrink . . . or cause the materials around it to crack and cause roof leaks.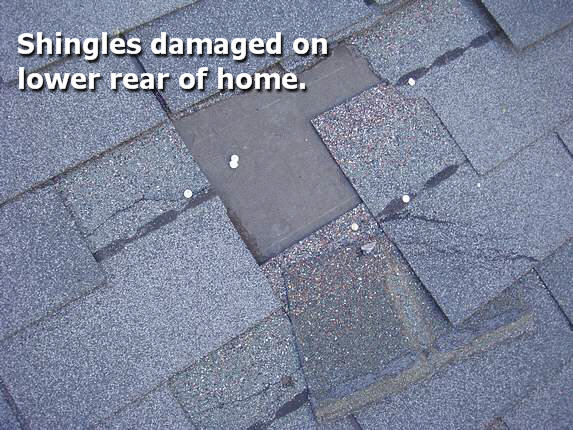 Some more of the Certainteed XT25 shingles bite the dust as a result of the big winds and the sub-par nailing practices.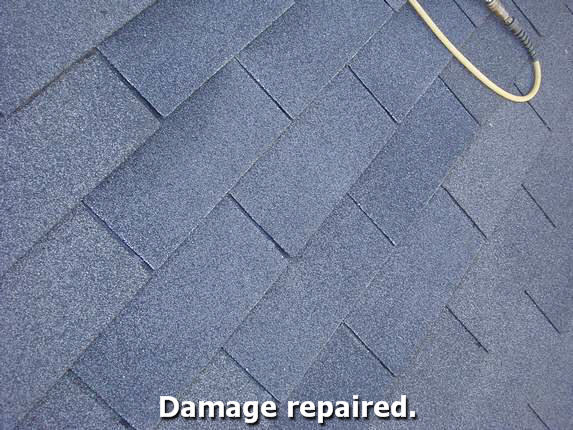 The shingles match, all the repairs are done, some normal maintenance has been taken care of, and it only cost $247.00. Not bad! On to the next one . . .