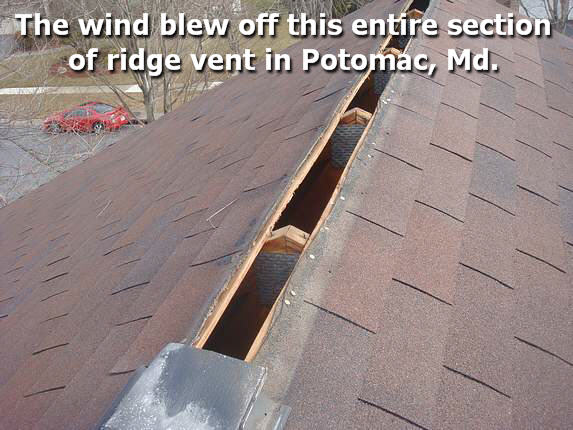 Potomac Md Roof Repair Job: Metal ridge vent was blown off in high winds. Ridge vent blow offs occur often in Maryland.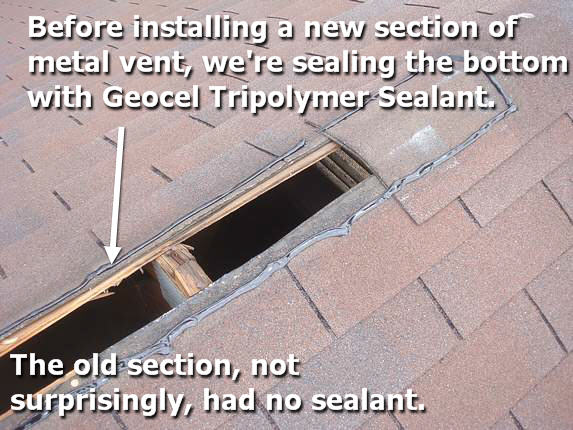 Before installing any metal vent, we first apply a continuous line of Geocel Tripolymer Sealant; something that I have never seen done by any builder -- yet!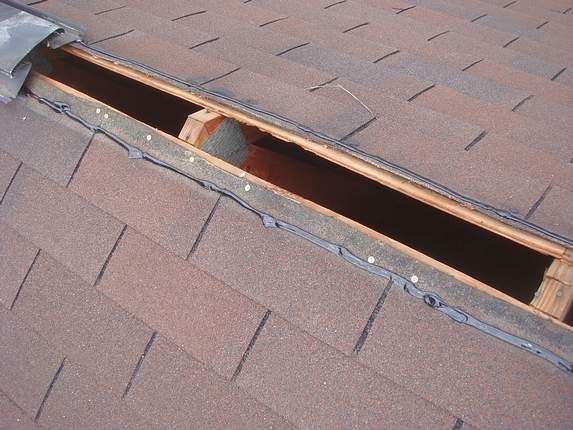 OK, we are ready to install the new metal vent.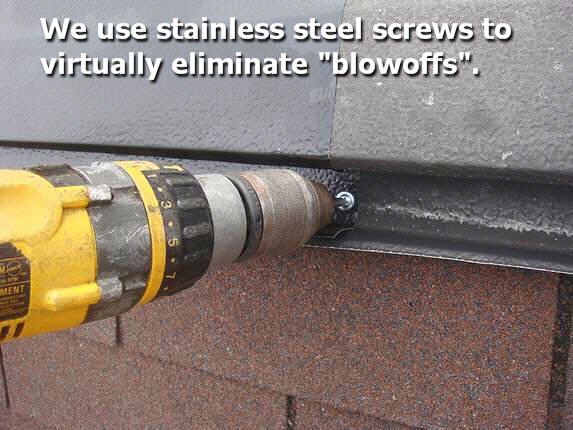 Then we install stainless steel screws to eliminate any further wind problems.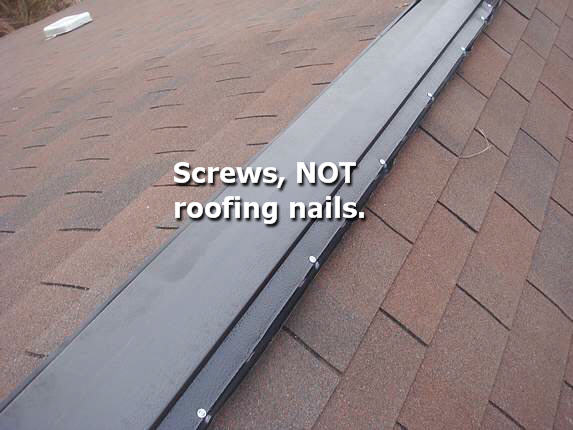 Screws insure that the metal ridge vent never comes off. This model is made by Air-Vent, Inc -- a Certainteed Company.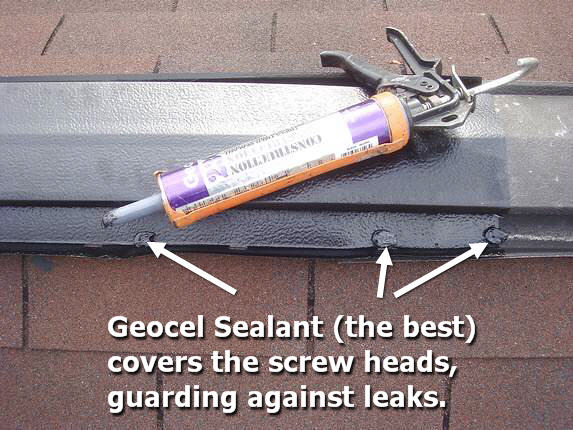 Next, the screws are covered with Geocel Tripolymer Sealant to guard against leaks.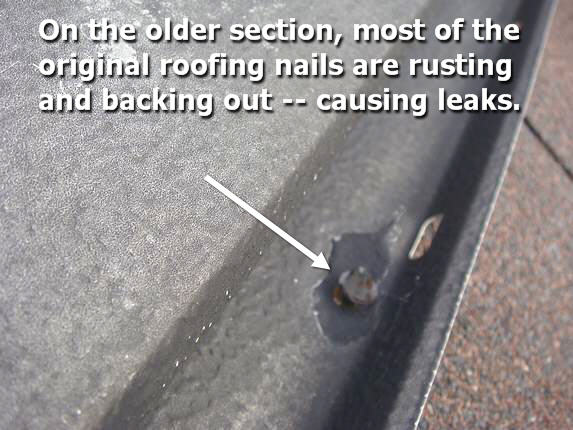 The older sections of ridge vent were also serviced, using screws and Geocel.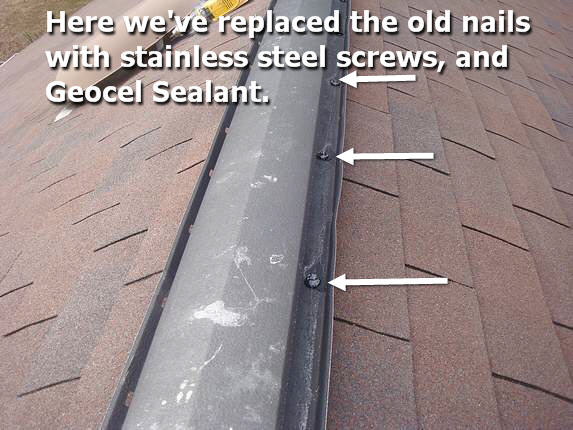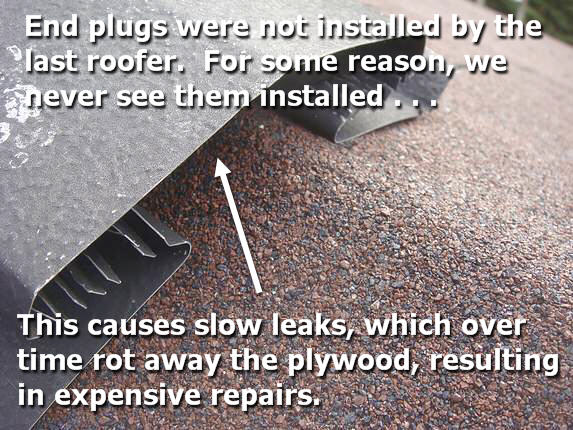 End plugs are almost never installed by the builder, so the ends of most metal ridge vents are by default "big leaks". We install the proper rubber end plugs and seal.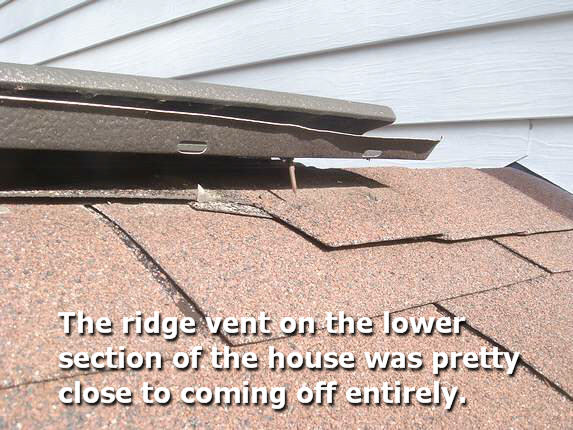 Most ridge vents are loosely held by roofing nails and are usually loose. We fix that with Geocel and screws.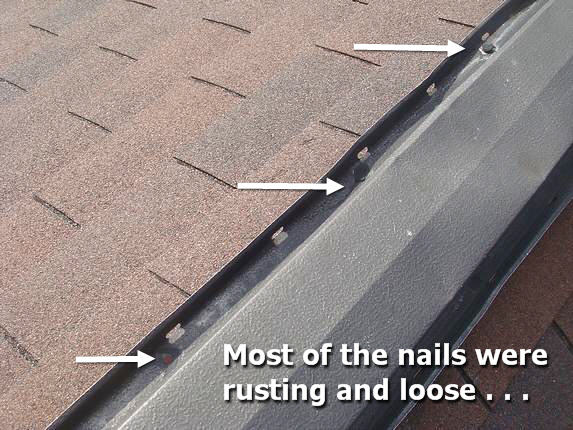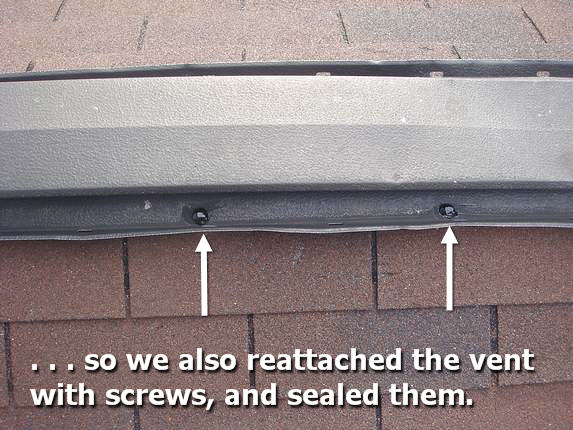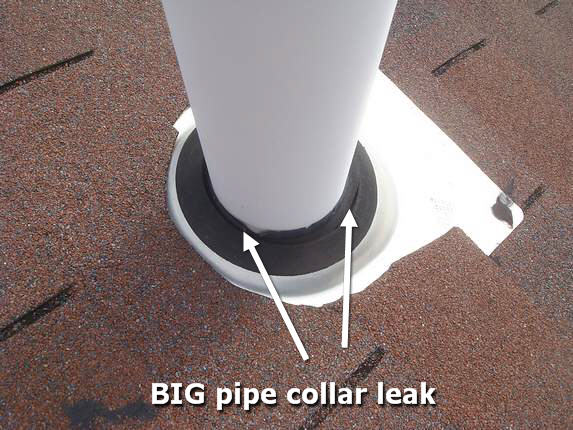 This old pipe collar was a BIG leak. The rubber seal usually lasts seven years, then cracks. Pipe collars may leak for years before the water is discovered; by then mold has usually infested some insulation and drywall; both of which usually need to be replaced . . .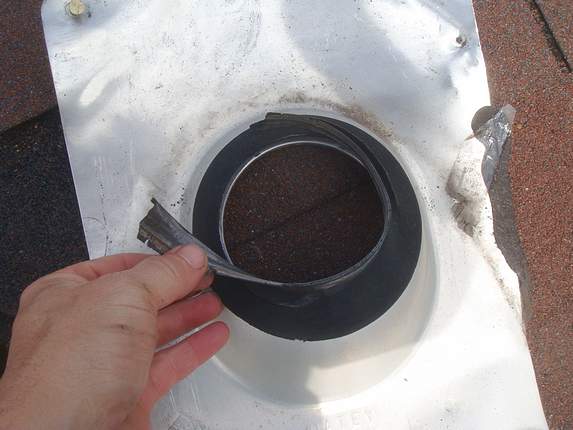 This pipe collar is in pretty bad shape.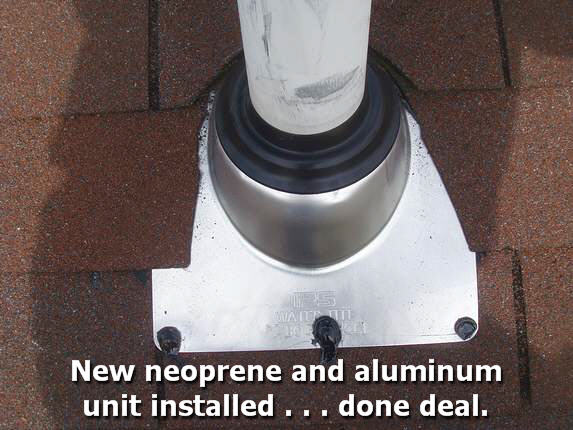 The new pipe collar is in place and sealed -- ready for many more years of service. We're done here, and on to the next Md Roof Repair . . .