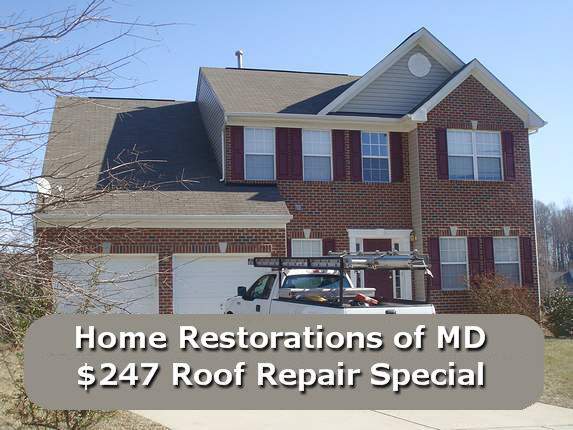 Upper Marlboro Md Shingle Repair: This home was missing some shingles and needed flashing repairs.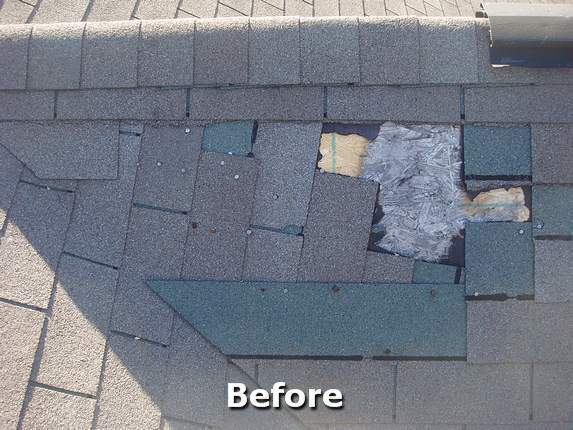 This leaky roof had been missing shingles for a while; however, the OSB (oriented strand board) was discolored but still intact and structurally sound. The shingles are TAMKO color: weathered wood.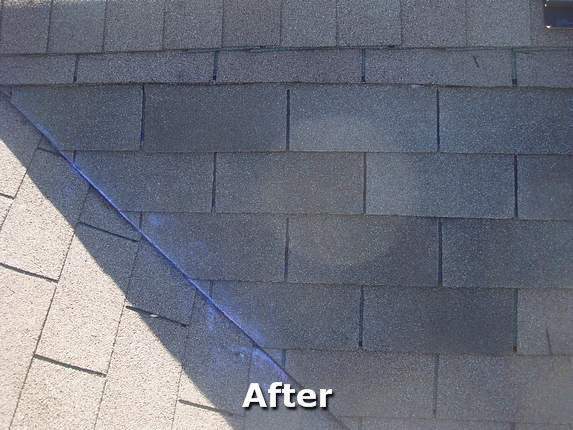 The new shingles have been installed, nailed properly, sealed with Geocel Tripolymer Sealant . . . and the California Valley has been cut.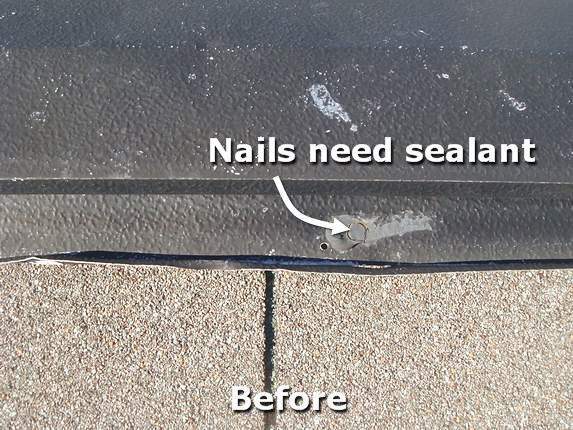 All ridge vent nails were loose, so they were tightened, screws were installed, and everything was sealed with Geocel.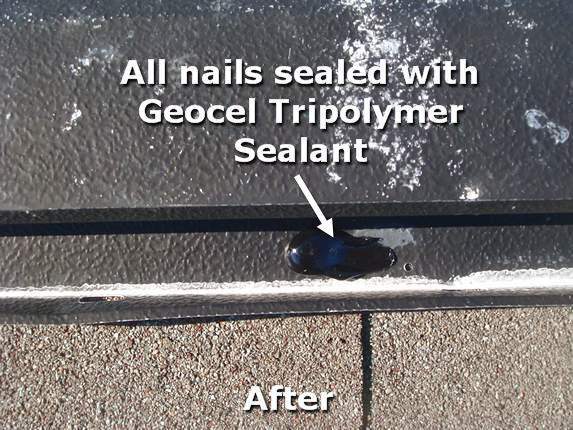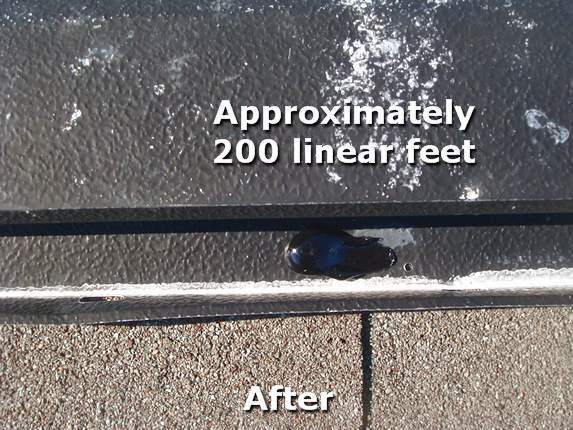 About 200 linear feet of metal ridge vent was resealed and serviced.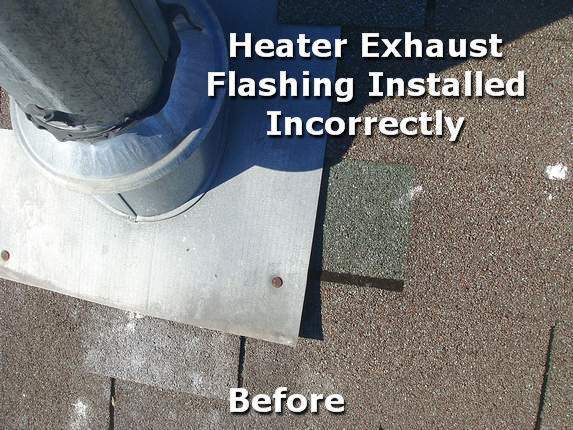 The shingles around the flu flashing were improperly installed and leaking, so new TAMKO weathered wood shingles were installed . . .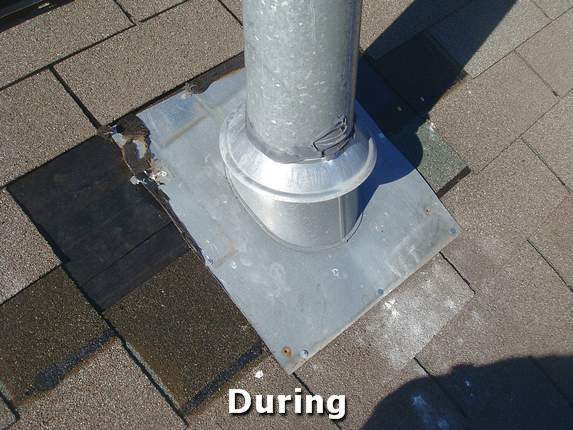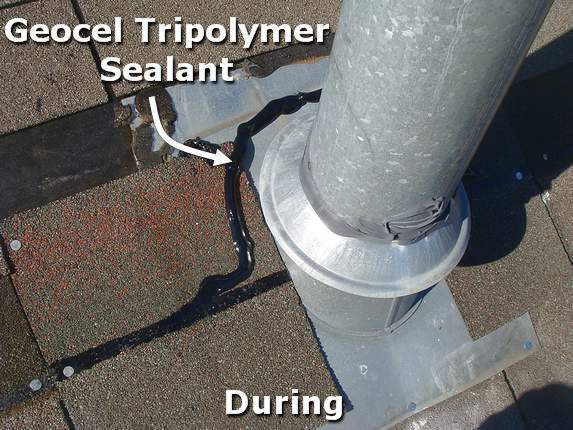 . . . and Geocel Tripolymer Sealant was used to guard against wind driven rain.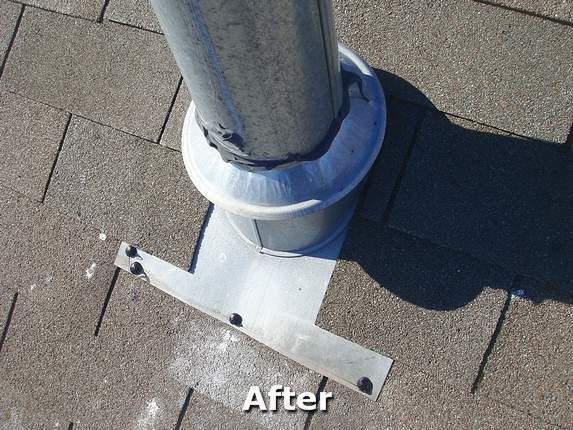 No more leaks here; the heater flu flashing is a done deal!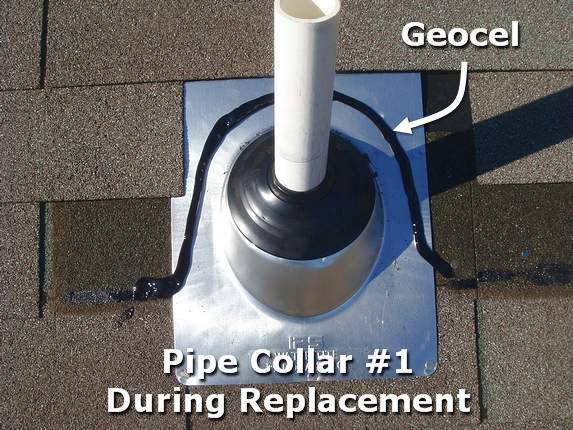 Now for the pipe collar replacement. Pipe collar #1 is under repair . . .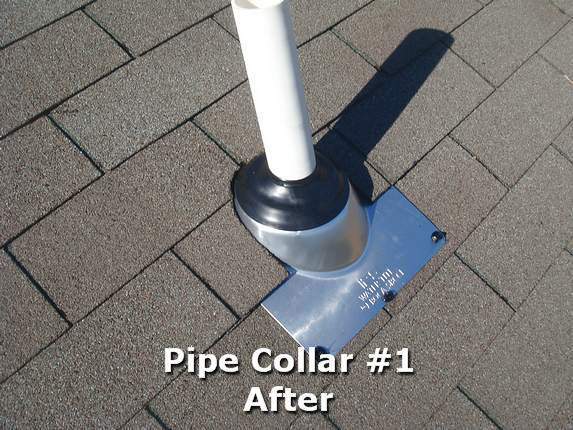 . . . and that's it. Installed with new shingles -- and sealed with Geocel.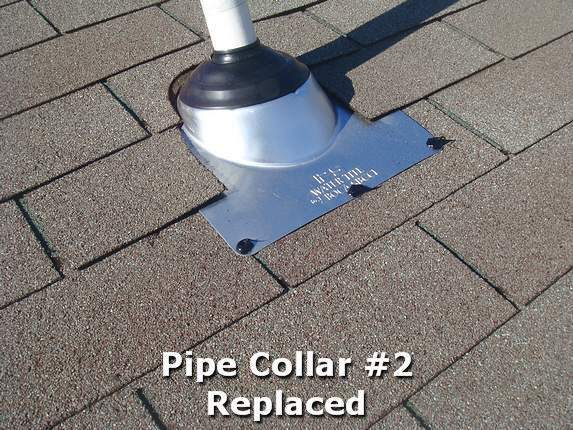 Pipe collar #2 is installed as well. On to the next Md Roof Repair . . .
$247 Maryland Roof Repair Special Performed as follows:
Replaced all missing shingles
Sealed 200 feet of ridge vent
Replaced all pipe collars
Corrected and sealed heater flue flashing
Tightened all gutters
Cleaned gutters and downspouts
Two (2) year "no leak" warranty