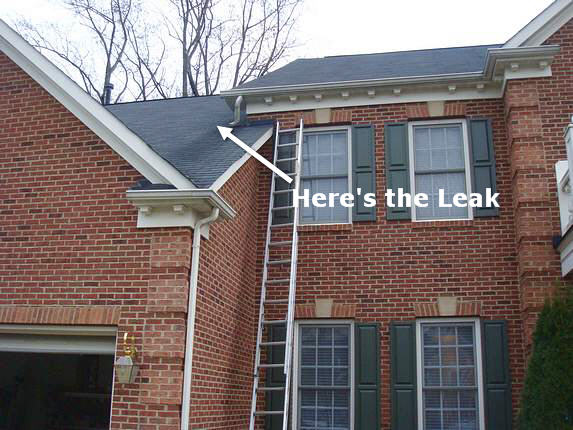 Olney Md Roof Repair - The first step toward fixing any roof is to properly asses the condition of the roof and find the known problem. It's also a good time to inspect the entire roof in general and perform any "maintnenance" items that have been neglected.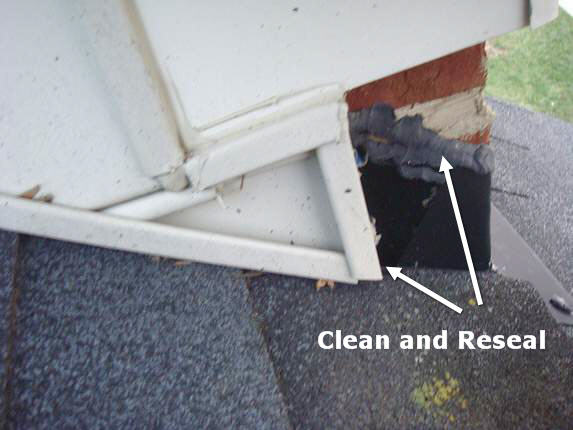 Wall Flashing, counter flashing, and sealant is inspected here.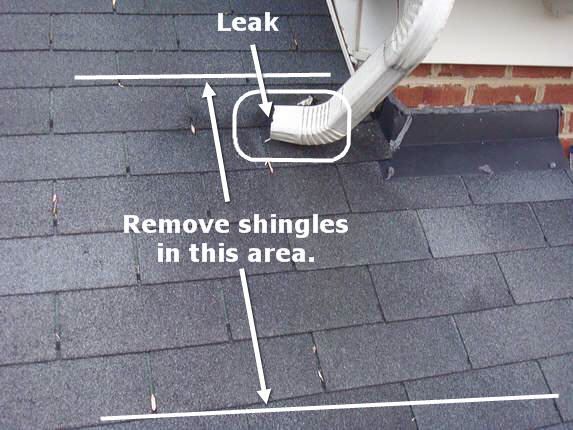 The roof leak has been identified - Improper installation of the downspout was the cause. The lack of fastening straps resulted in the metal cutting through the shingles over time. We'll fix the roof and then secure the downspout.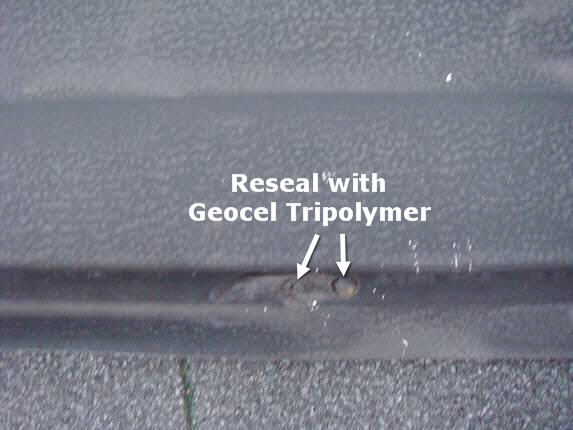 Every ridge vent nail needed resealing which is fairly normal. We'll install screws and apply Geocel Tripolymer Sealant which will last for many, many years.
During and After Pictures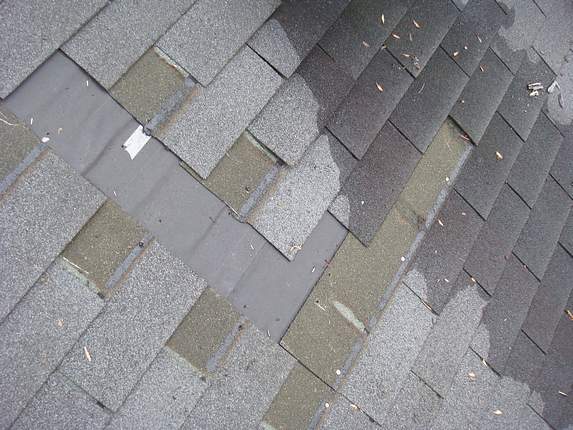 We start the shingle repair by removing some shingles to inspect the damage.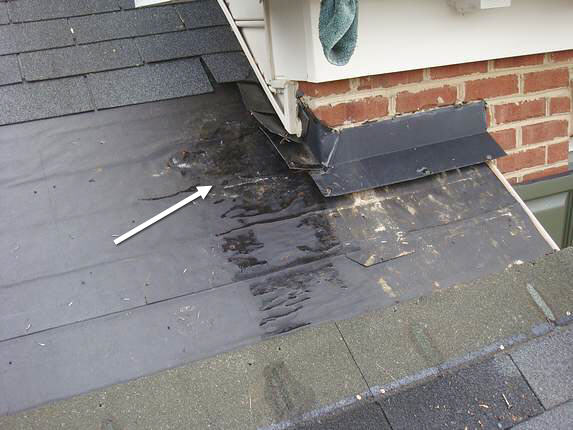 During the leak inspection we got lucky; there was a plywood seam right where the leak originated and the water flowed freely and was not trapped. As a result, there was only surface discoloration of the plywood, and just removing the old tarpaper and a little "drying out" was all that was needed.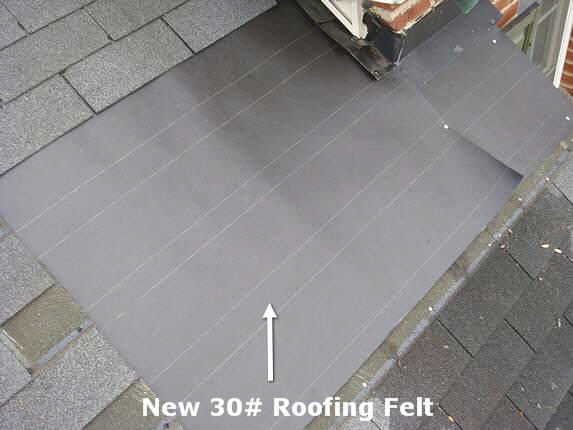 Next, 30 Pound Roofing Felt was installed before applying new shingles.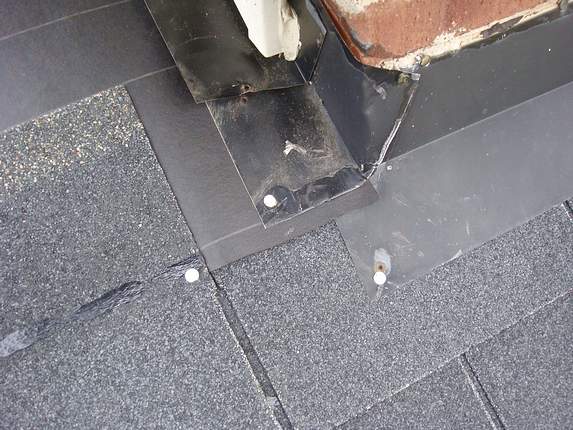 Here you can see how the flashing, new shingles, and the tarpaper are overlapped for maximum effectiveness.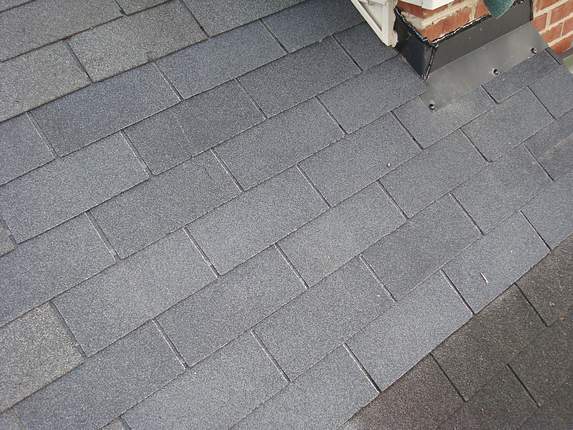 Very nice, things are coming together, all the new Certainteed XT25 Shingles are installed, sealed in place, and the aluminum counter flashing has also been sealed.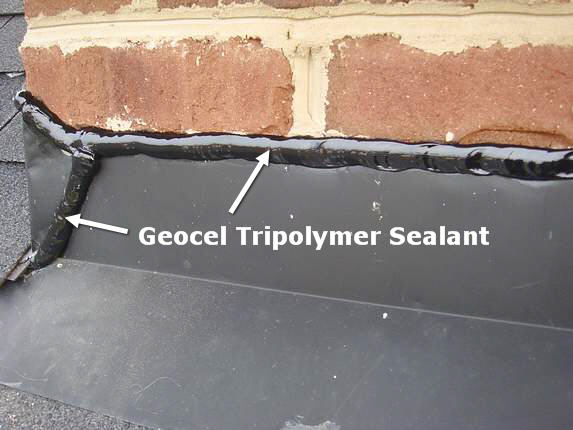 Counter Flashing sealed with Geocel Tripolymer Sealant. We don't cut corners with sealant; Geocel is the best available for roofing applications.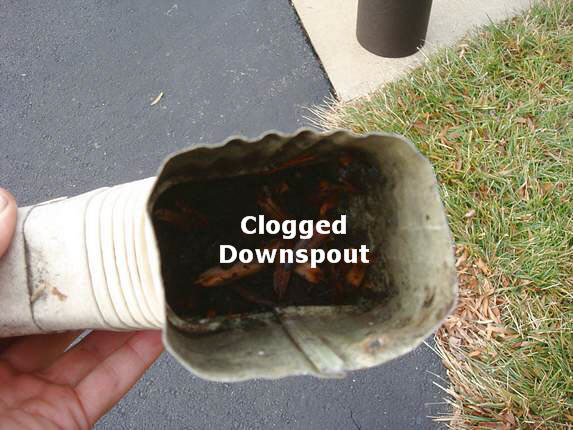 This aluminum downspout "B elbow" was packed solid with debris, causing constant dripping into the hole formed by the shingle puncture.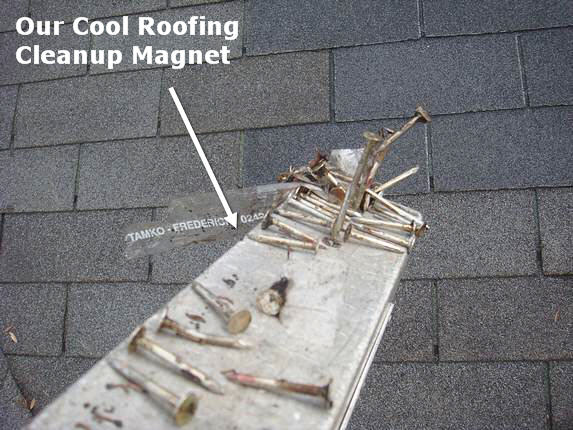 Special Roofing Magnet. Have you ever seen one of these? We've picked up hundreds of pound of stray roofing nails that most other contractors would not even be able to find . . .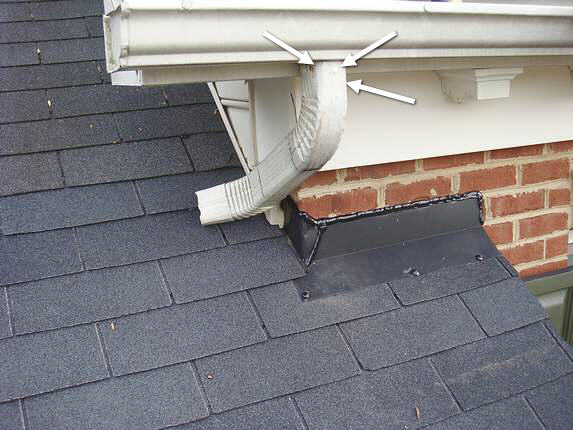 Extra fasteners were applied to keep the downspout in place and protect the new roof repair.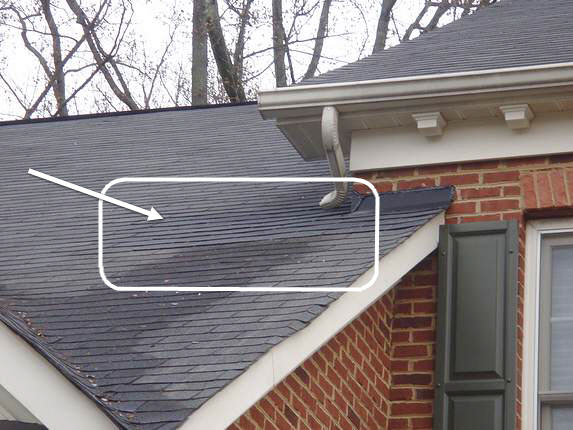 We installed Certainteed XT25 Moire Black Shingles to match the existing shingles, and even though the roof was several years old, the color match was excellent!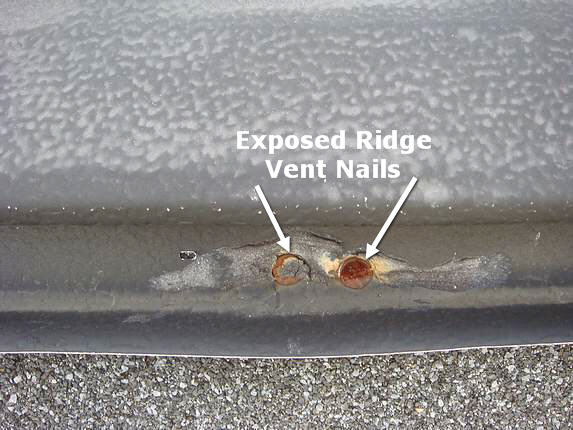 Standard Roofing Cement leaves nail heads unprotected, rusting, and leaking after a few years . . .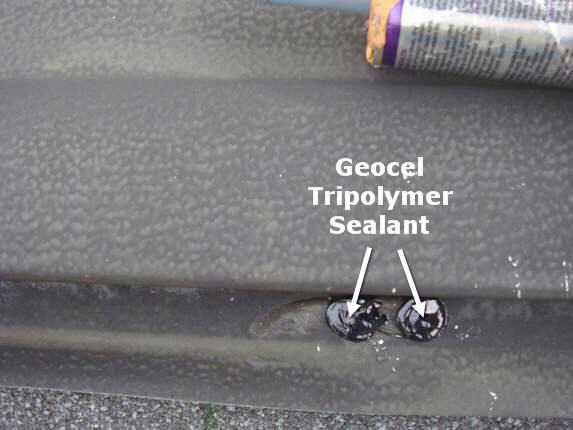 . . . which is why we use Geocel Tripolymer Sealant. I've been back to see jobs we did over 25 years ago . . . and the Geocel is still intact and maintaining its' seal.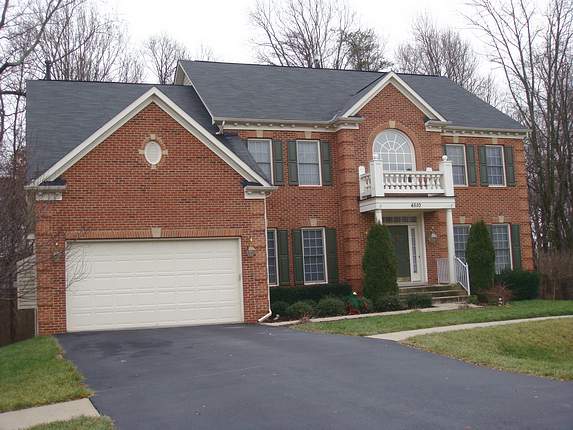 OK, another successful Md roof leak repair, another happy customer, and we're on to the next one.