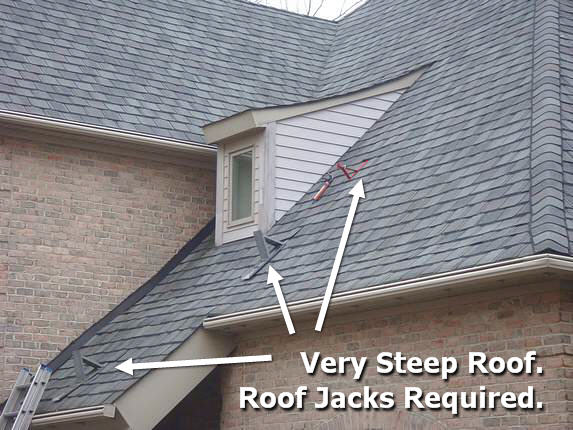 Roof Repair Upper Marlboro Maryland: Sometimes roof repairs are a result of a questionable design that needs better-than-usual roofing techniques. This job was one of those situations. The roofing shingle is the top of the line Certainteed Grand Manor -- a lifetime warranted model.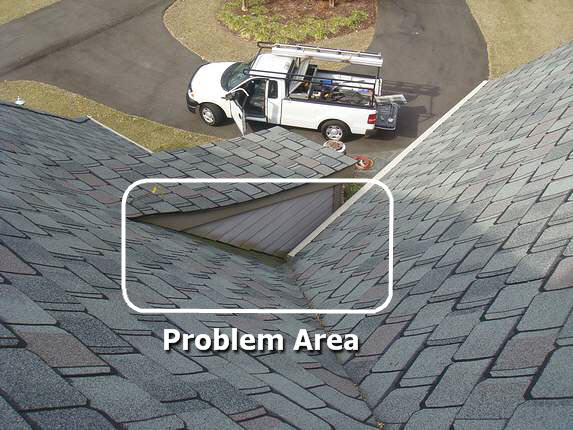 A tremedous amount of water comes rushing down this roof valley, so the roofing work has to be perfect to contain the water.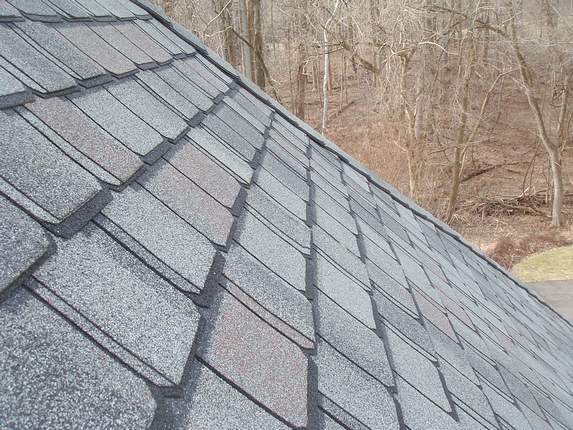 The roof is at least a 12/12 pitch; maybe steeper.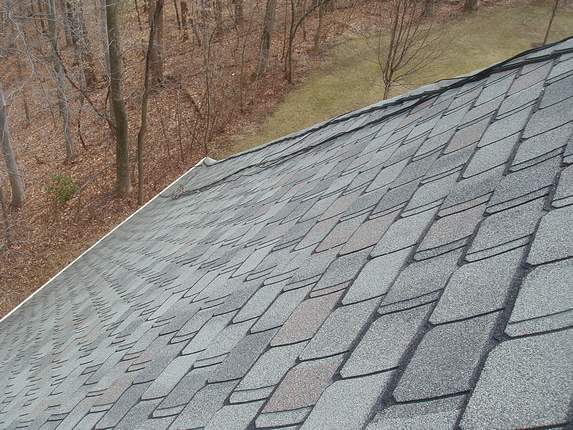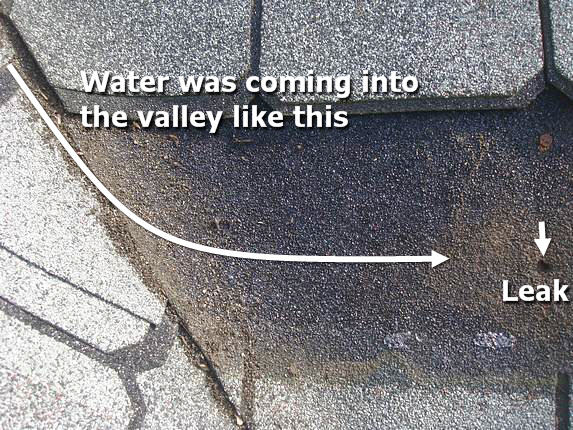 This nail "blow through" just past the center of the California cut valley was one of the leak points.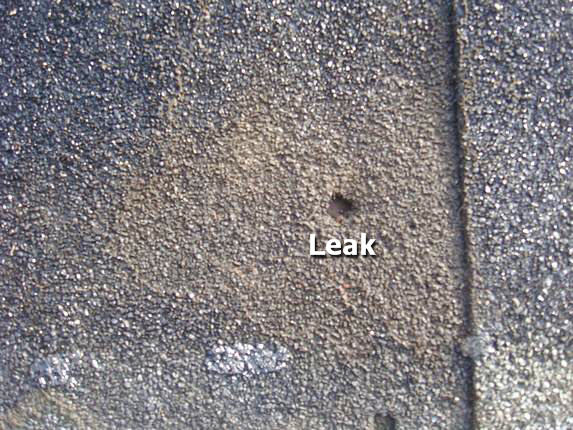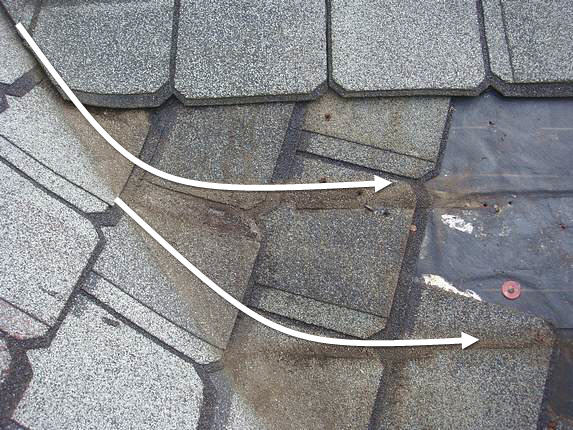 The mud streaks are evidence that the water was making it past the shingles in the valley. We will use some ice and water shield and a slightly different technique to try and solve the problem.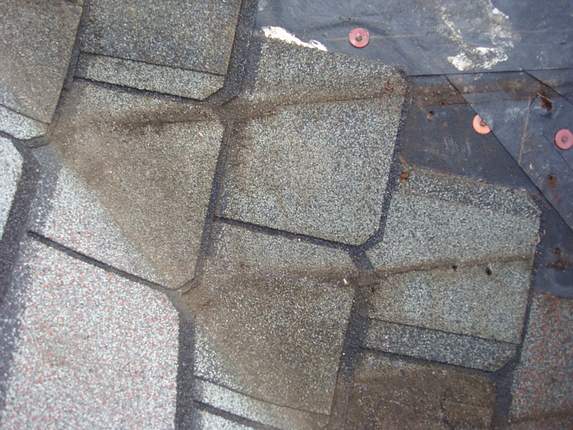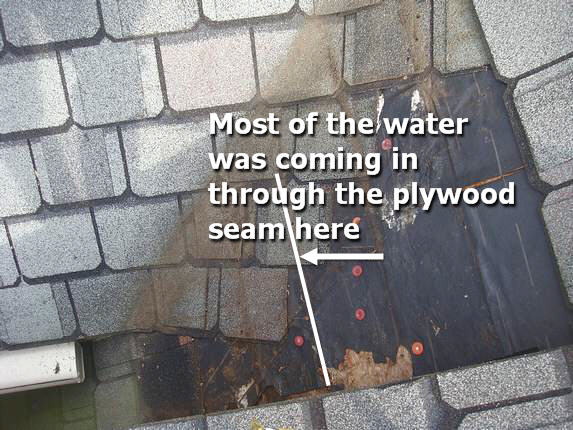 The sheer volume of water finally broke through the 15# tarpaper, which was no match for this unusual situation.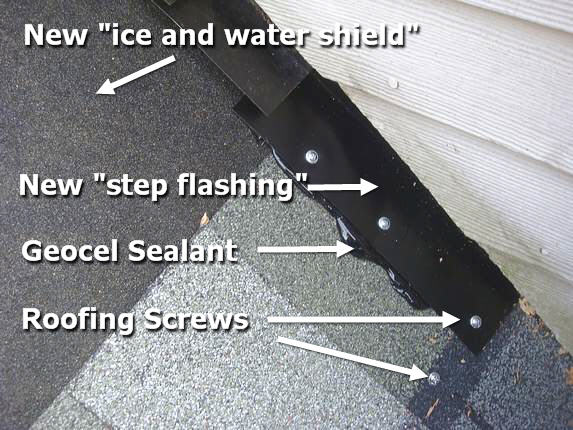 Ice and water shield was installed in place of the leaking underlayment, and Geocel Tripolymer Sealant was applied to help the metal flashings contain the unusual flood of water.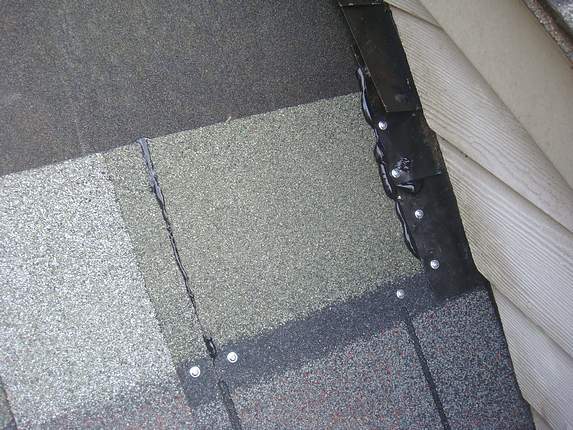 Flat head "roofing style" screws were used instead of regular roofing nails to maintain constant pressure on the shingles.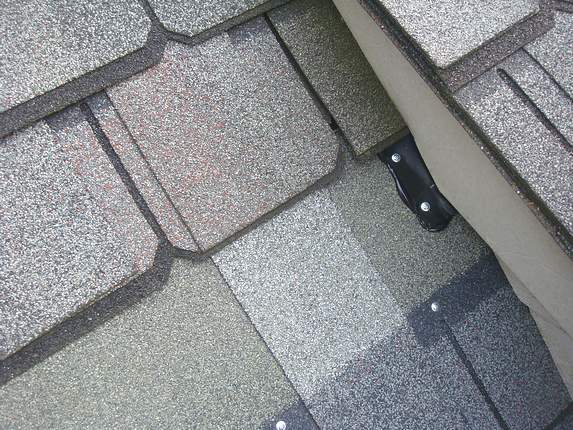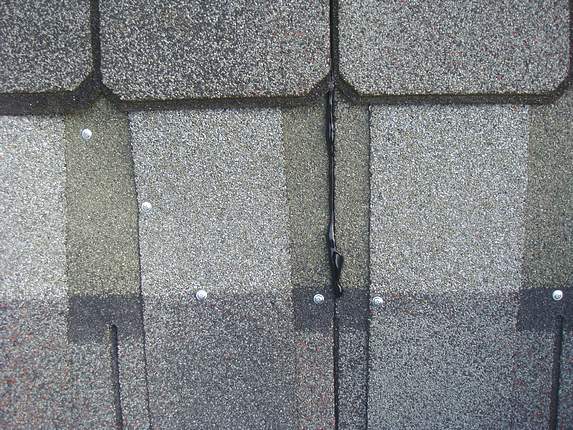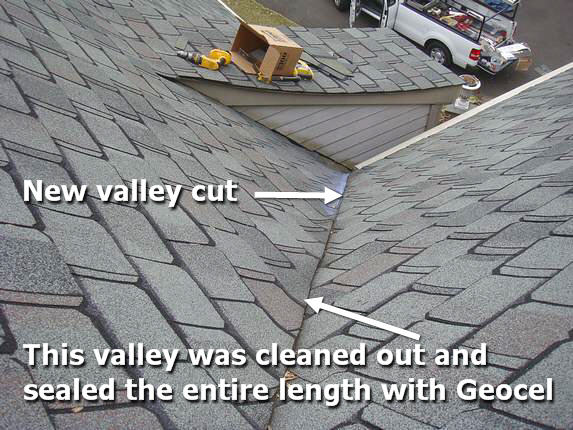 The entire valley was then sealed with Geocel Tripolymer and should hold up to the extreme water flow.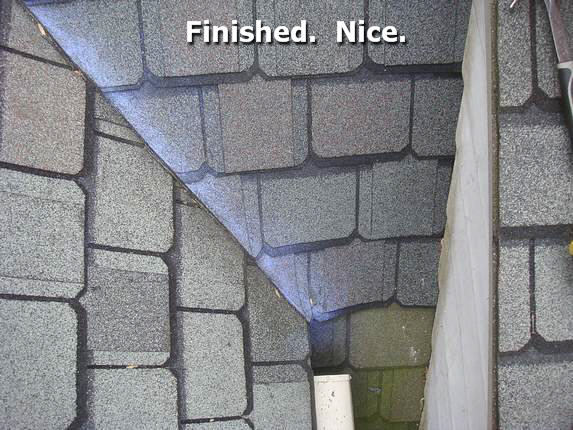 So far, so good, as of this writing it's been almost a year with no leaks . . .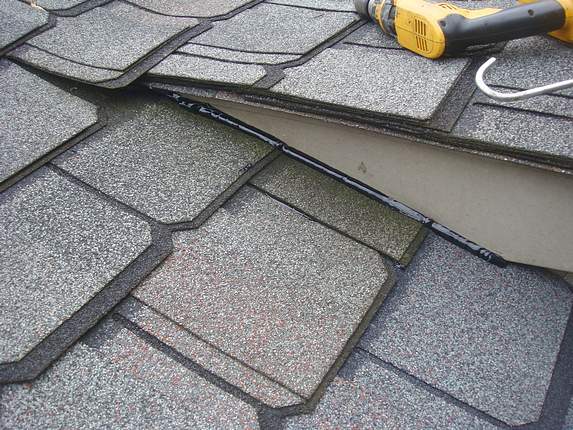 Another success, and on to the next roof repair project.