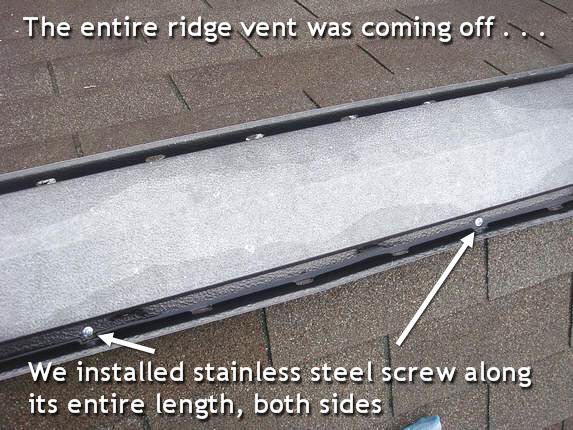 Shady Side, Maryland Roof Repair: Most of the metal ridge vent was loose and coming off the peak of this home. The home is right on the water and the weather definitely got the best of the ridge vent.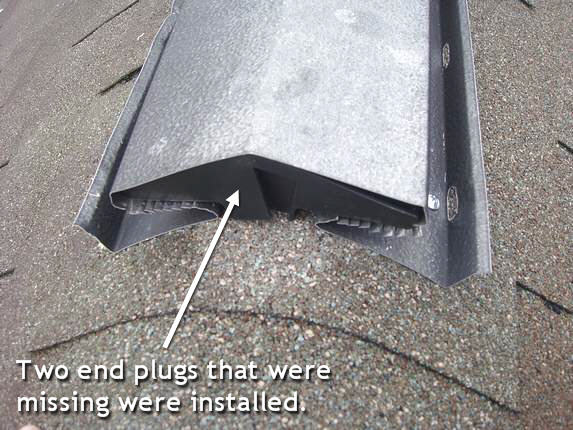 We almost never find the required end plugs in ANY metal ridge vents, and this one was no exception.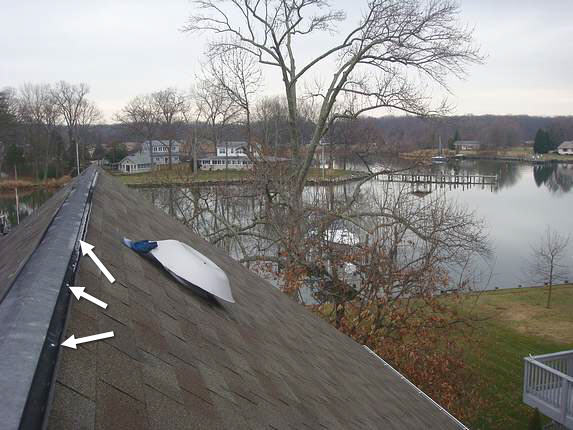 Stainless steel screws were used to fasten the entire vent . . .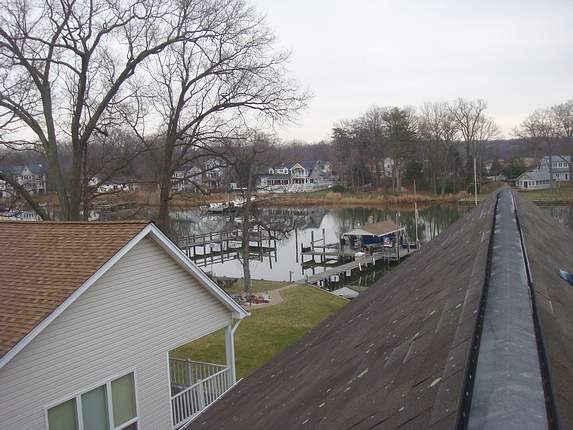 . . . and then sealed with Geocel Tripolymer Sealant.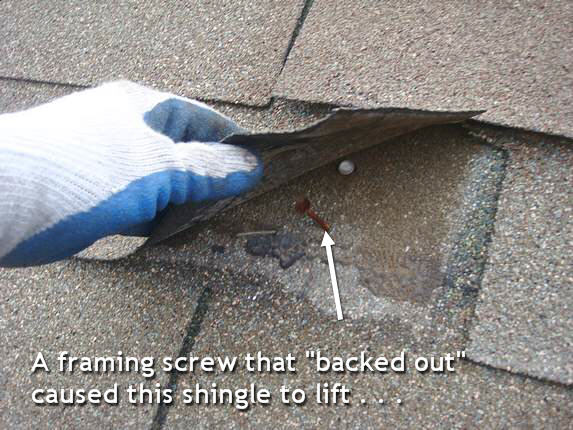 Nail "pops" are often a source of roof leaks; this was a big framing nail that backed out of a roof rafter. It happens, folks. We installed a new nail and sealed a new shingle back down with Geocel.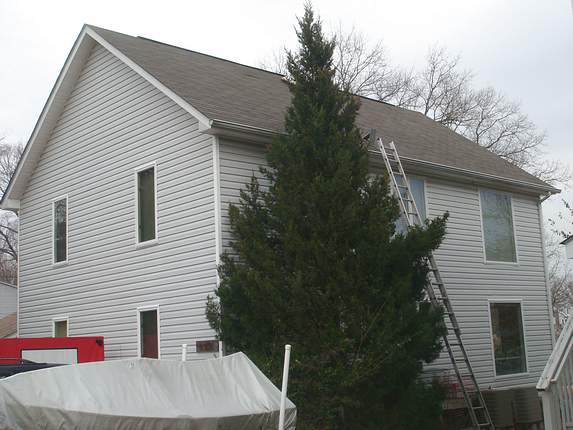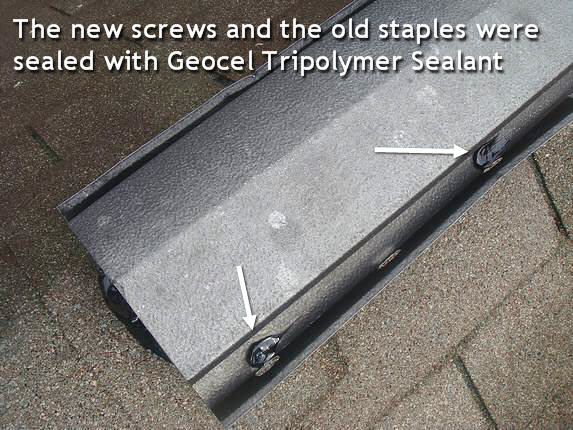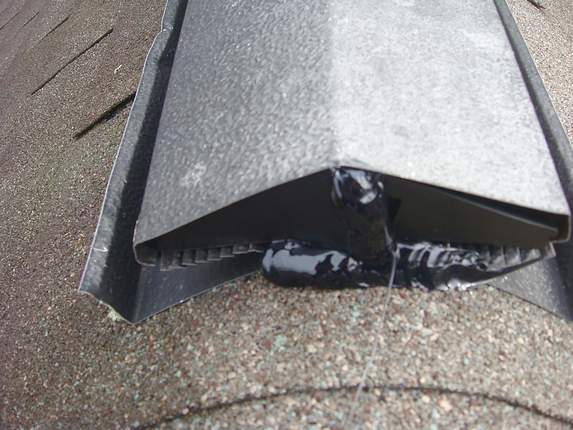 The Geocel seals the rubber end plug and keeps it in place, too.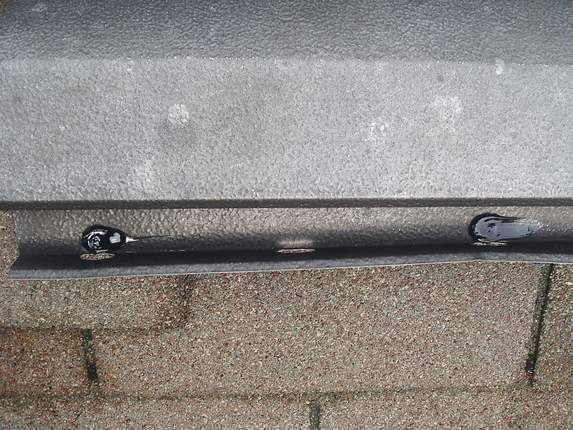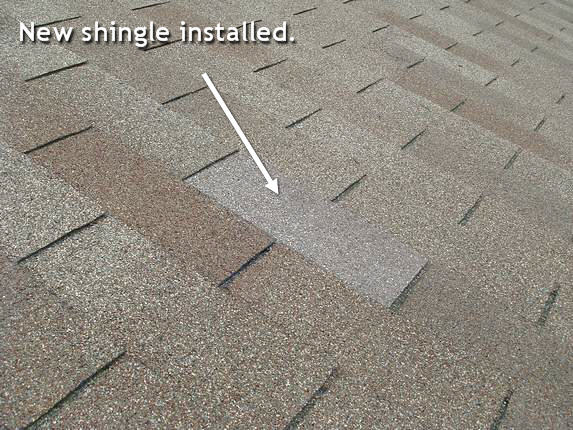 Here a new shingle tab covered another nail pop.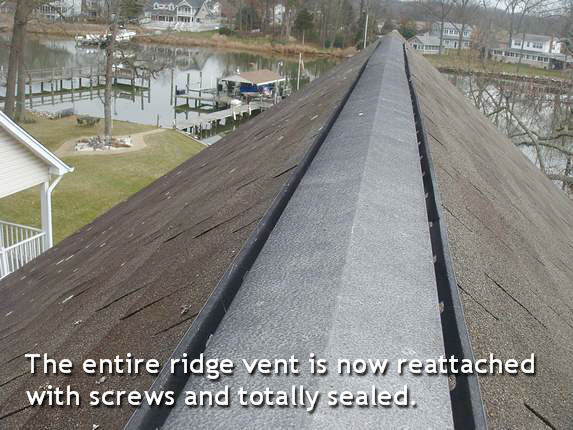 Ridge Vent reattachment: Done!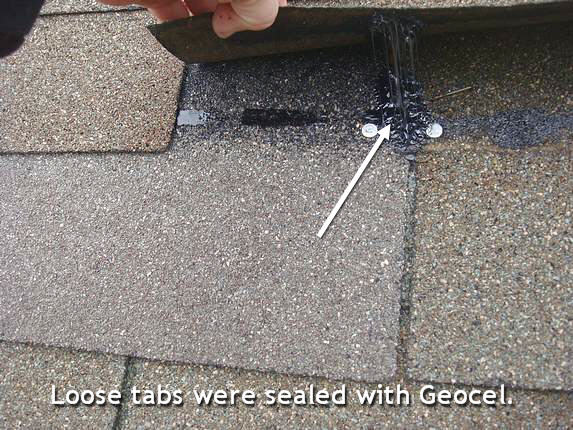 Finally, all loose shingle tabs were sealed down with Geocel to help prevent future "blowoffs".