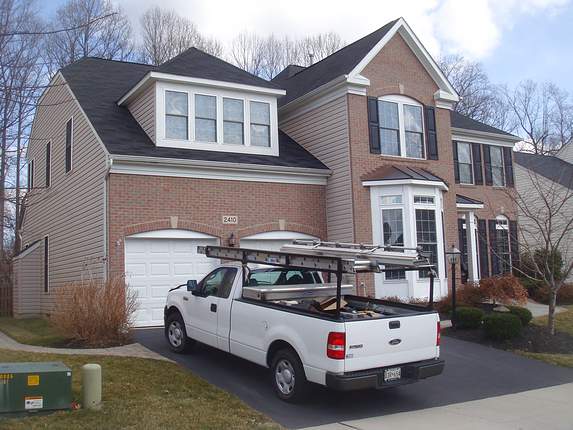 This home in Bowie, Md has some missing Certainteed XT25 Shingles and is ready for our $247 roof repair special.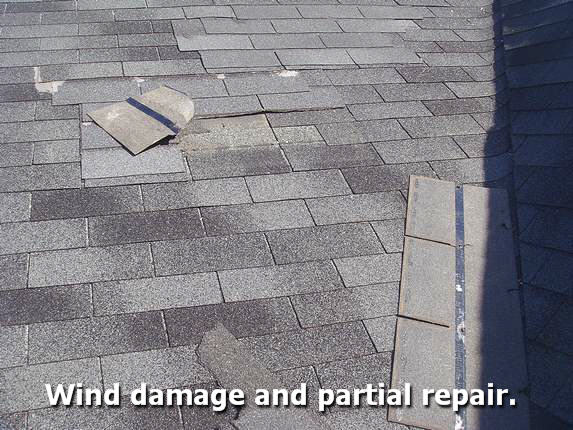 Shingles were torn up by wind. Note that a repair was already "tried", but failed.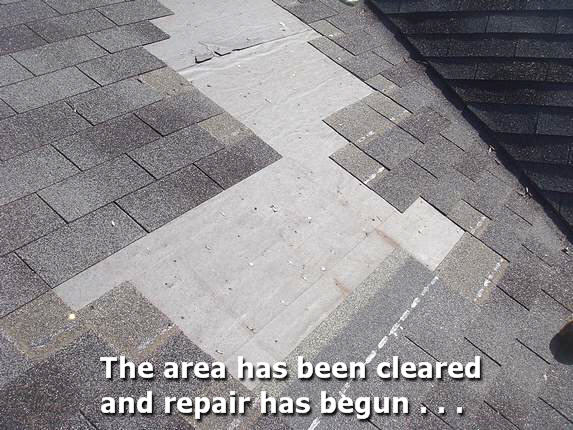 We have cleared the area of all debris and removed the old roofing nails . . .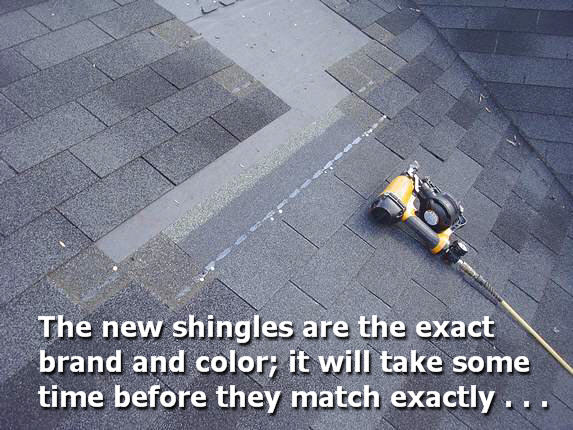 And now most of the new XT25 (Certainteed) shingles have been properly nailed in place. Note that the new shingles appear lighter; that's because of the material that was used in the packaging process so the shingles will not stick together.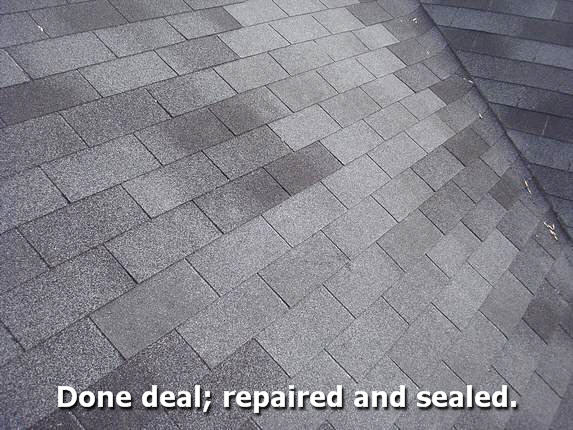 OK, another "done deal". The $247 Roofing Repair Special is complete!